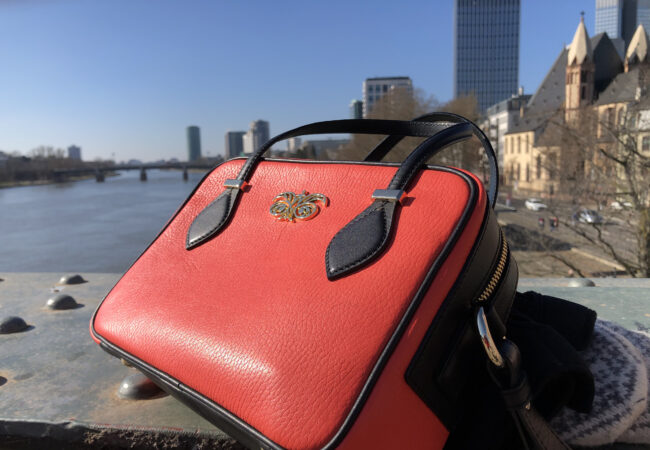 Exclusive handbags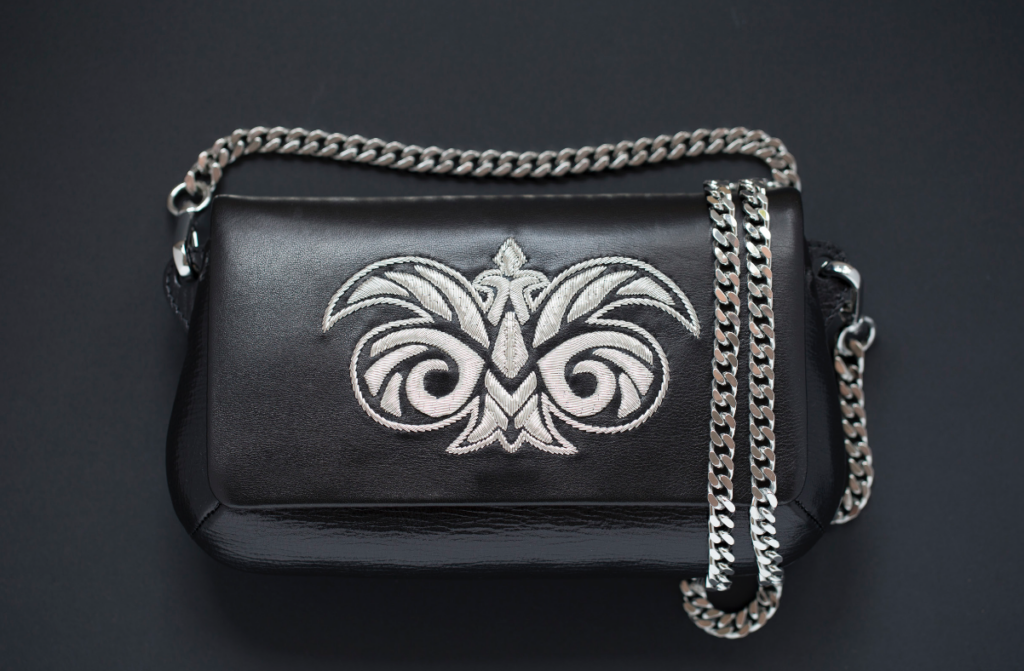 @masha_keja caught our attention on Instagram.
We had many interesting chats and received exciting information about the brand and Masha herself.
It is the natural colors, the freshness of a flower and the velvet texture that Masha wants to bring to a woman's hips.
It is very easy to see where the inspiration for colors comes from on your posts.
After a short time it was clear: "Girl want one".
A handbag with a soft red, it should be for every day. Masha reminded us, red is called in this case: hibiscus.
A few days after ordering via the homepage, https://www.mashakeja.com, the JULIETTE from Paris arrived in Frankfurt.
JULIETTE
Small handbag crafted in grained calf leather, and trimmed with black smooth calfskin.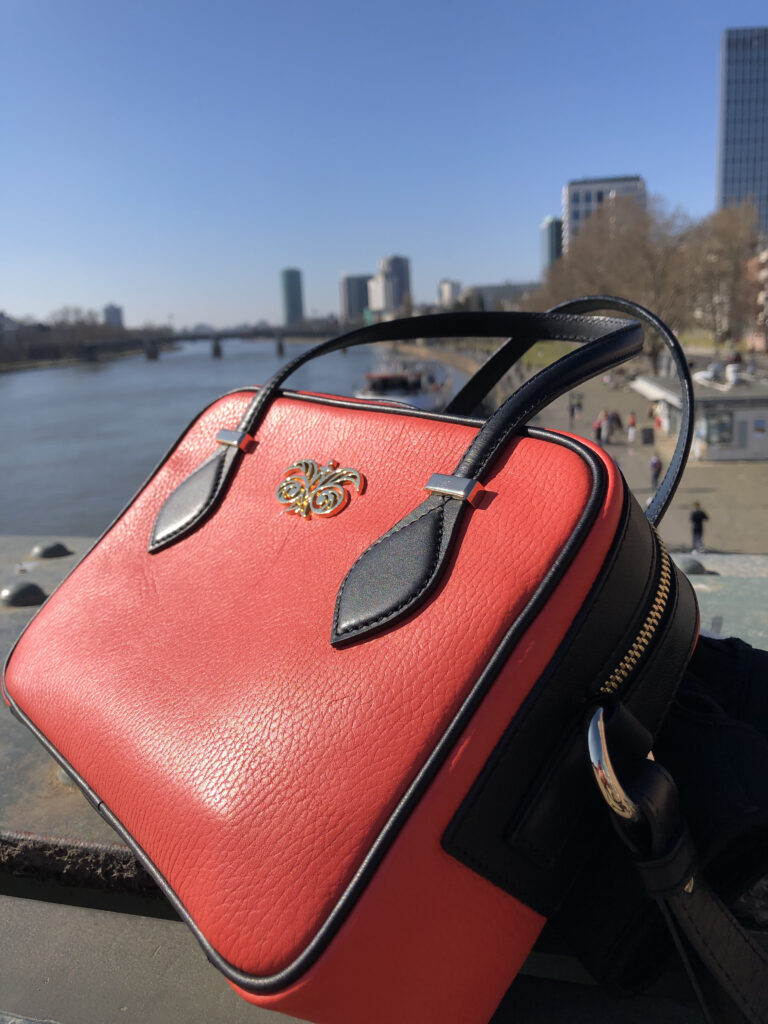 If you don't want to order online, you can always find inspiration in the store in Paris. Private shopping with Masha is a great experience.
The JULIETTE is an all-rounder for every season.
We used the wintry sunshine for a stroll through the city of Frankfurt. The warm red of the JULIETTE harmonized with the clear air and the first pleasant rays of sun of the year.
The JULIETTE was also on board on our first sporty excursion in spring. With its practical size, it fits perfectly into any cockpit.
During our summer vacation in Paris, a visit and a personal meeting with Masha was of course on the daily program. Time is luxury! In the store, the founder takes time for individual advice. Exclusively in the store: The AVRIL (Avril Lavigne)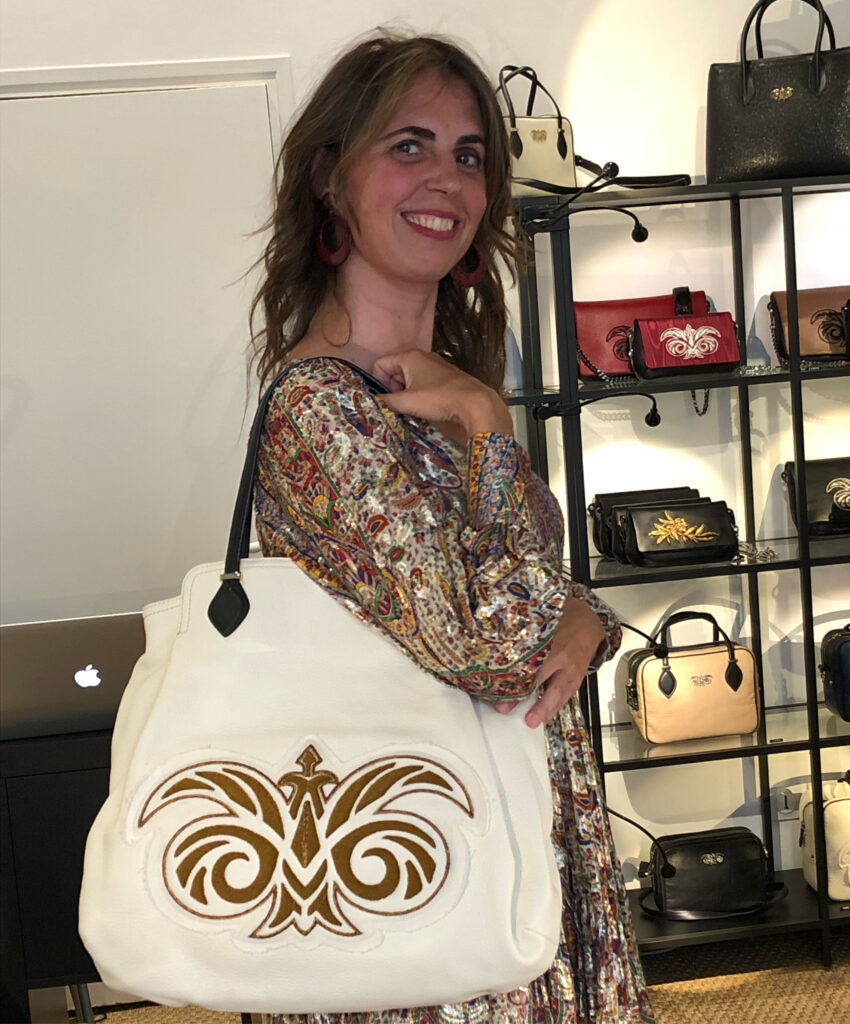 JULIETTE accompanied us all summer. The late summer with its warm sunshine invites you to go on excursions. As a museum visitor, JULIETTE confirms your ergonomic advantages. A book, a make-up and glasses case go perfectly with the usual content.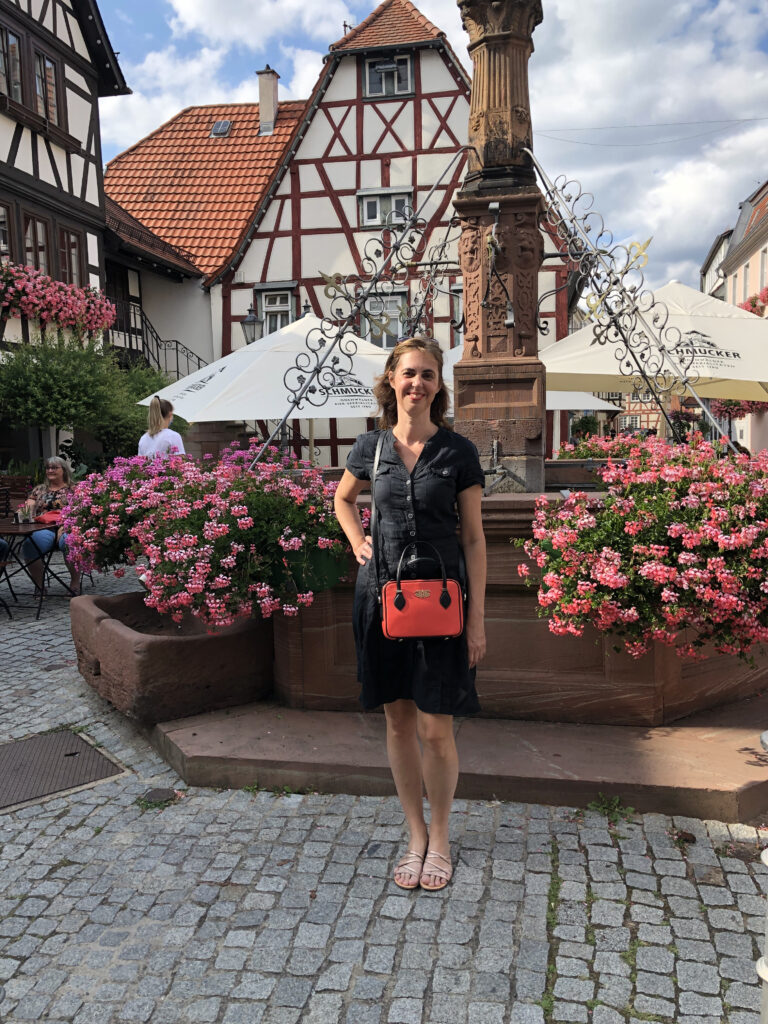 Autumn time is also Oktoberfest time. A JULIETTE can be worn very well with a traditional costume. Nothing stood in the way of a hearty Oktoberfest party.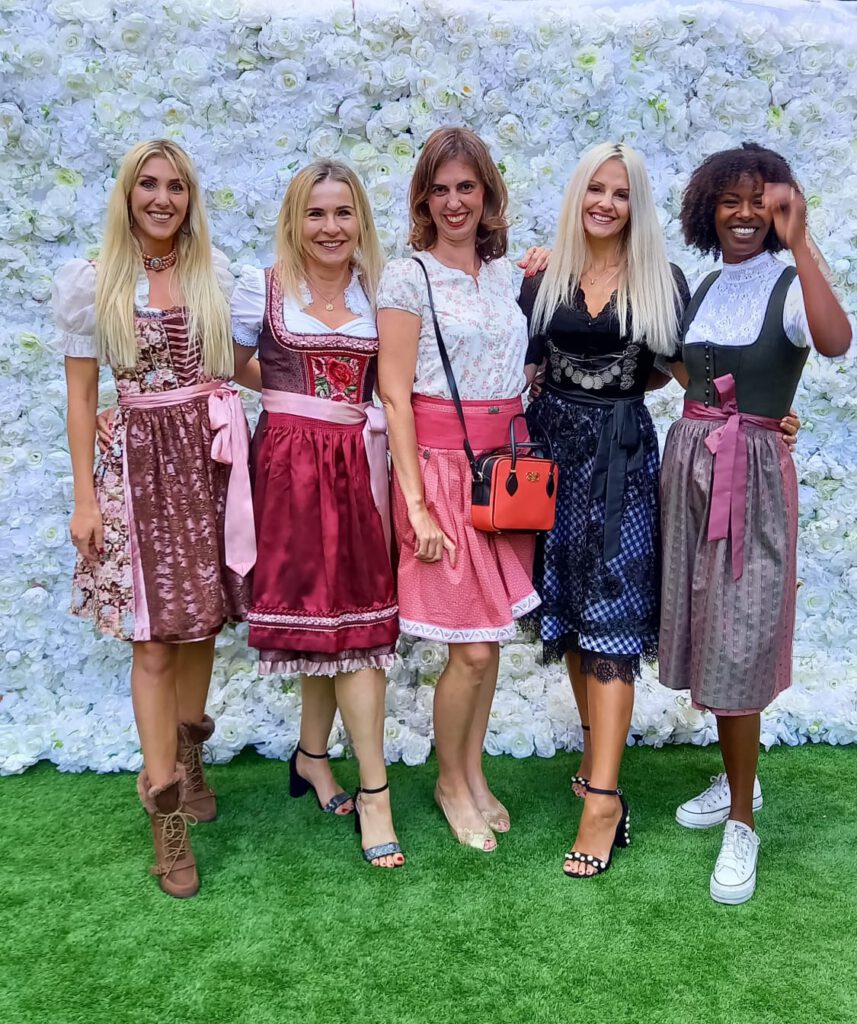 In the main part of her collection, Masha is exploring an old technique of embroidering, named "cannetille".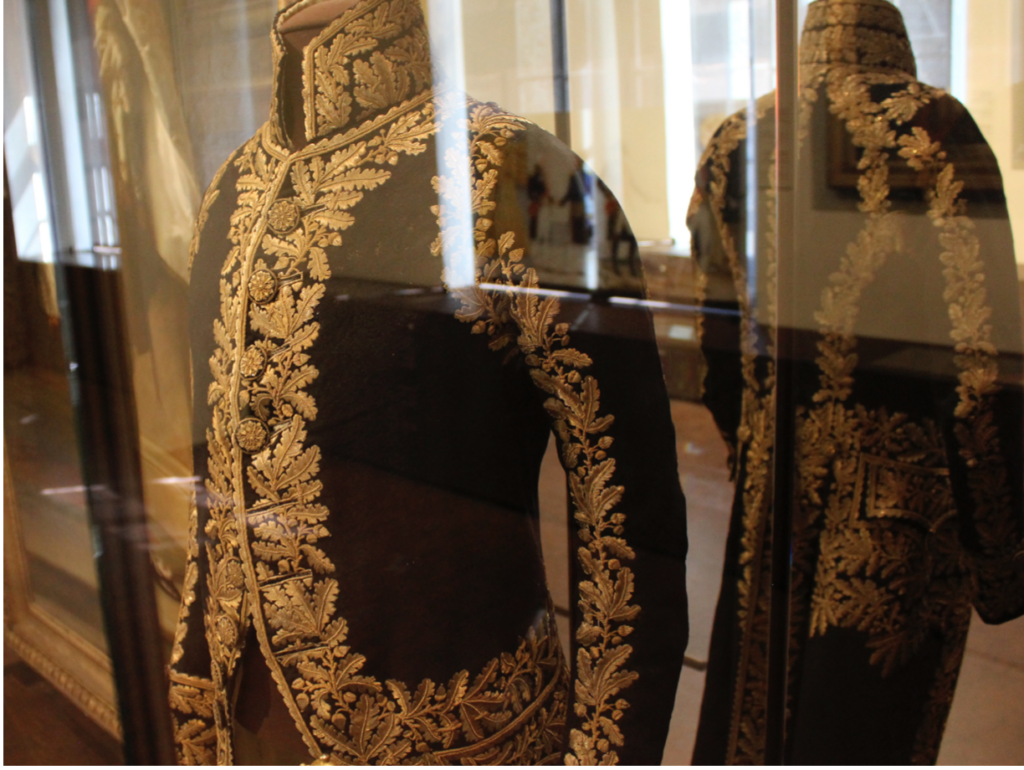 This technique, very popular at the end of XVII was decorating the French Royal clothing, the Royal costumes in Spain, England, Prussia, or in Russia. It also embellishes the clothes of the Pope in the Vatican and dazzles the caftans of Maharajas in India. Until now in some museums, we find the exceptional costumes of Napoleon Bonaparte and his generals embroidered in cannetille.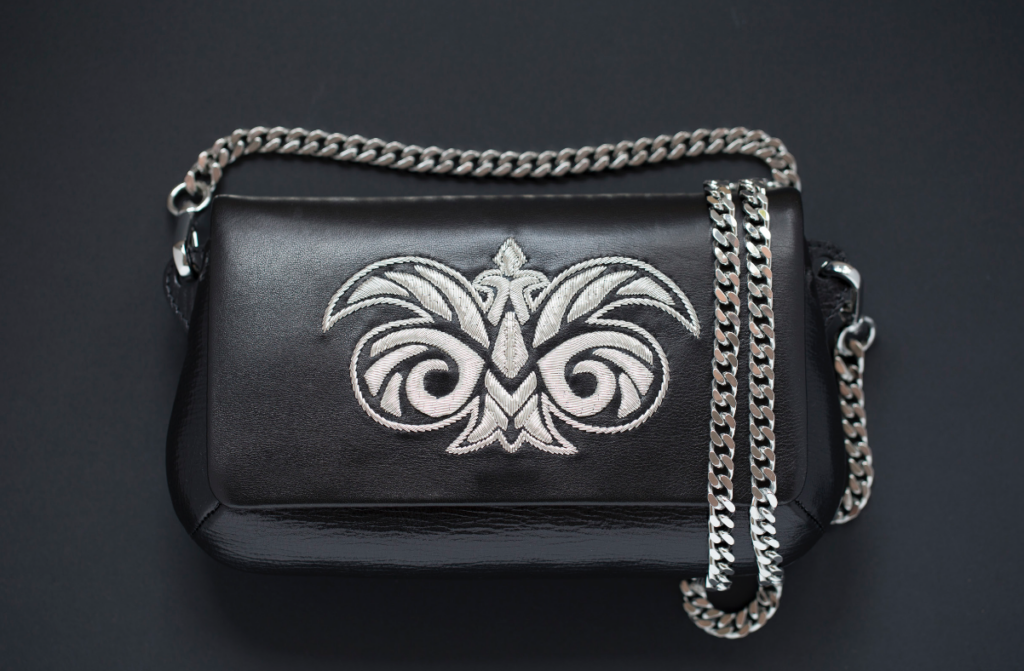 The ornament used for embroideries, which also represents our logo, is a mystic animal, a mix of butterfly and Imperial eagle, as a symbol of femininity, beauty and strength. Realized with very thin metal springs, the "cannetille" embroideries are completely handmade. It takes about one day work and long years of experience to make one embroidery. Classic shapes of bags opposed to the rare Royal technique making a strong mix of modern and past…."
Founder's story
1973 Masha Keja was born in Russia in an engineer's family
Early in her childhood, her parents share with Masha their passion for arts, creation and mathematics
1990 Masha becomes miss soviet Union
In the same year, she starts her design studies in technological University of Belarus.
After 5 years of studies and Modeling career in Paris, Milan and New York, Masha enters in the French leather goods company Lancel as a young Designer
She creates Collections of men and Woman handbags and Accessoires, luggage, works for the LANCEL licences in Japan
From 2003-2006 Masha becomes a head of Woman bag's design department at Lancel
Next step of Masha was to sign a contact with French haute couture company Christman Lacroix.
During 3 seasons, she creates a collection of bags and accessories for the Haute Couture and Pret-a-Porter.
In 2008 Masha launched her own leather-goods company MASHA KEJA.
During 2009 – 2013 Masha consults French companies as ANDRE and CAROLL.
next milestone from Masha was in 2010. the presentation of first collection during the premiere classe exposal in Tuileries in Paris.
In 2015 Masha open her first Boutique "MASHA KEJA" in le Marais in Paris.
In this world-famous area of ​​luxury and art, just a few steps away from La Place des Vosges, Le Jardin du Palais Royal, Le Louvre et Les Tuileries, Masha is always a pleasure to visit.