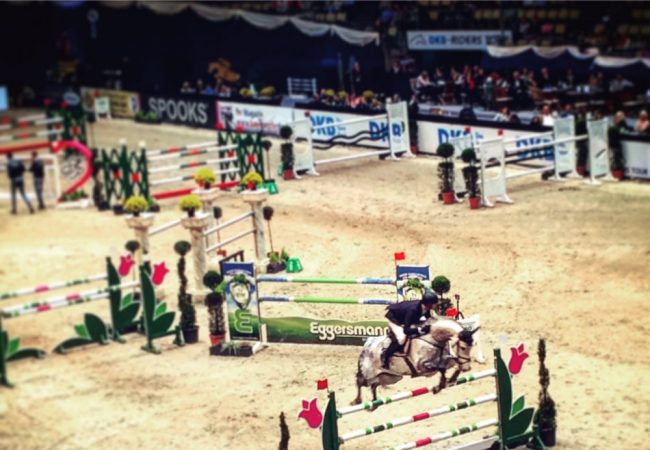 MUNICH INDOORS – Spitzenreitsport in der Olympiahalle
MUNICH INDOORS
Spitzenreitsport in München. Die MUNICH INDOORS gibt es bereits seit 1998. Es handelt sich um ein internationales Reitturnier, bei dem gleichzeitig die Gesamtwertung der Riders Tour entschieden wird. Die Riders Tour führt über sechs Etappen. (Hagen, Hamburg, Wiesbaden, Münster, Paderborn, München) In München gilt es noch einmal für Pferd und Reiter, sich voll zu konzentrieren, um den Wettstreit "Rider of the Year 2016" für sich zu entscheiden. Insgesamt traten 160 Reiter aus 27 Nationen mit 423 Pferden um ein Preisgeld von rund 560.000€ an. Dieter Reiter, Oberbürgermeister der Landeshauptstadt München, hatte die Schirmherrschaft für 2016 übernommen.
The MUNICH INDOORS has been in existence since 1998. It is an international riding tournament, where the overall evaluation of the Riders Tour is decided concurrently. The Riders Tour has six stages. (Hagen, Hamburg, Wiesbaden, Münster, Paderborn, Munich) In Munich, the horse and rider have to concentrate again to decide the "Rider of the Year 2016" competition. In total 160 riders from 27 nations with 423 horses competed for a prize money of around € 560,000. Dieter Reiter, mayor of Munich, had assumed the patronage for 2016.
Spitzenreitsport vom Feinsten – Equestrian highlights of its finest
Durch eine Zeitungsanzeige sind wir auf dieses exklusive Aufeinandertreffen der internationalen Reitsportszene in der Münchner Olympiahalle aufmerksam geworden. Vielen Dank an Radio Arabella München – denn aus einem nasskalten Samstag im November habt Ihr viel zu einem aufregendem Tagesevent beigetragen.
Through a newspaper ad we have been noticed of this exclusive clash of the international equestrian sports scene in the Munich Olympic Hall. Thanks to Radio Arabella Munich – because you have contributed a lot to an exciting day trip which would have been a wet cold Saturday in November otherwise.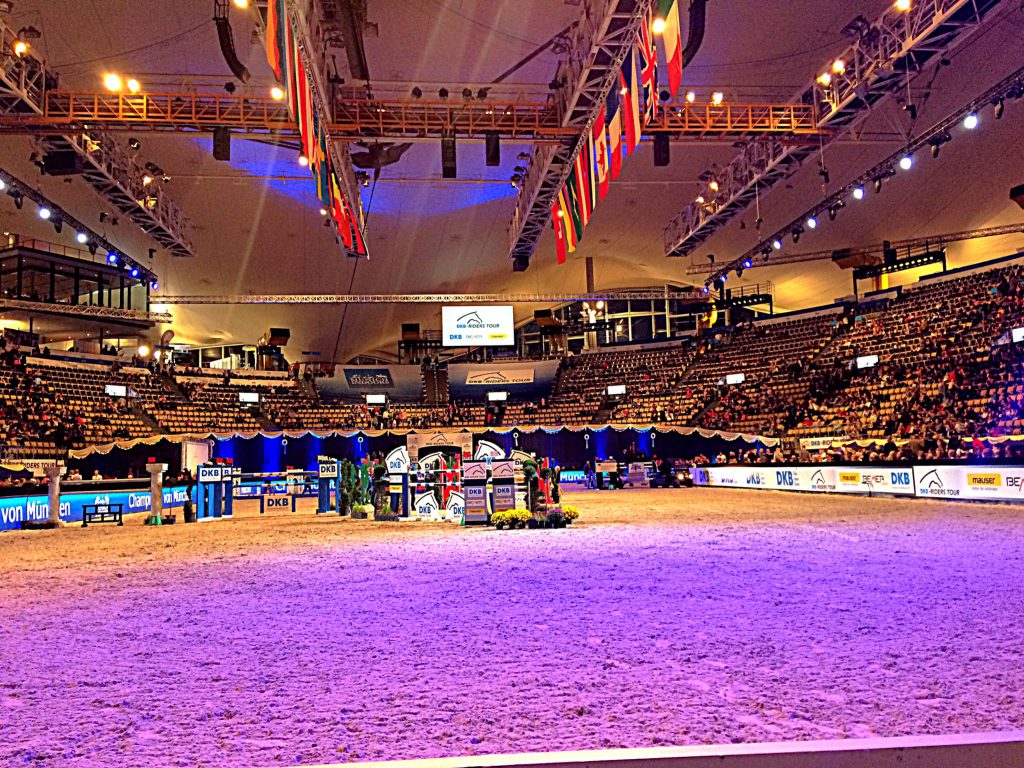 Olympiahalle
Die Anfahrt zum Olympiapark ist sehr leicht und es gibt genügend Parkmöglichkeiten. Es ist nicht verwunderlich, dass die Olympiahalle gut besucht war. Die Gäste verteilten sich auf den Rängen oder an den vielen Verkaufsständen, an denen für Ross und Reiter Alles aus dem Reitsport angeboten wurde.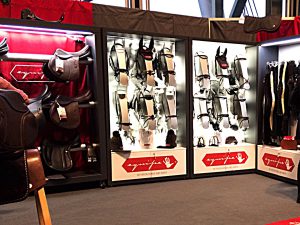 Natürlich waren auch für den langen Tag genügend Buden gegen Hunger und Durst vor Ort. Wer sein Essen nicht im Stehen oder an seinem Sitzplatz einnehmen wollte, der konnte sich auch im Restaurant gemütlich niederlassen und á la Carte, mit herrlicher Sicht auf das Reitgeschehen und den Spitzenreitsport, speisen. 
Getting to the Olympic Park is very easy and there is plenty of parking. It is not surprising that the Olympiahalle was well attended. Guests were distributed in the stands or at the many stalls where for horse and rider everything was offered. Of course, there were enough stalls against hunger and thirst on the spot. Who would not take the stand or his food at his seat, was able to comfortably settle down and order á la carte, with a wonderful view down on the equestrian events at the official restaurant.
Das Programm – The Program
Langer Tag – ja, für alle Frühaufsteher und Pferdebegeisterten ging es bereits um 8:00 Uhr mit der Radio Arabella SPOOKS-Amateur Trophy los. Um 10:00 Uhr standen der Klassik Radio Preis und um 12:00 Uhr der Animo Youngster Cup auf dem Programm. Das Championat von München  (Springprüfung mit Stechen, international) begann um 14:55 Uhr und ging bis etwa 18:00 Uhr.  Das waren lediglich die Tagesveranstaltungen. Ab 18:00 Uhr sorgte das Abendprogramm für weiteres Entertainment.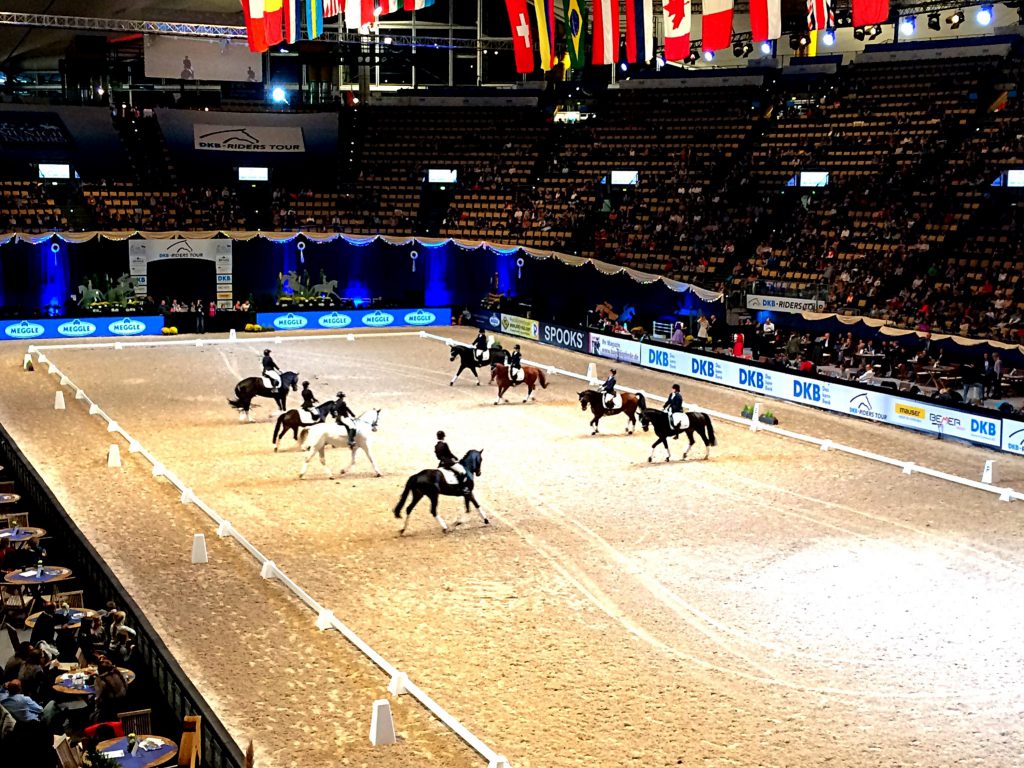 Mit einer humorvollen und akrobatischen Show begeisterte das Horseman Team aus Frankreich alle Gäste und Zuschauer. Auf ihre eigene Art und Weise überwanden die Artisten den Parcours mit Sprüngen bis 1.80m. Nach soviel Spass und Athletik ging es um 19:20 Uhr wieder ernst zur Sache, in der Meggle Grand Prix Kür.
Long day – yes, for early birds and horse enthusiasts the Radio Arabella SPOOKS Amateur Trophy started at 8:00 o'clock. At 10:00 o'clock it was time for the Klassik Radio price and at 12:00 o'clock for the Animo Youngster Cup. The Championships of Munich (with international jump-off) began at 14:55 o'clock and went to about 18:00. Those were only the early events. From 18:00 o'clock onwards the evening show provided further exclusive entertainment.
With a humorous and acrobatic show the Horseman team of France entertained all guests and spectators. In their own way, the artists overcame the course with jumps to 1.80m. After so much fun and athleticism at 19:20 o'clock it went serious again, in the Meggle Grand Prix Dressage Freestyle.
Spitzenreitsport am Abend – Highlights on the evening – Maserati Gold Cup
Natürlich wurde der Turnierplatz immer wieder hergerichtet, um faire Verhältnisse zu schaffen. Gegen 21:30 wurde es beim Maserati Gold-Cup (Springprüfung mit Stechen, international) spannend bis Mitternacht, bis der Sieger geehrt wurde.
Of course, the showground was prepared continuously to create fair conditions. Against 21:30 o'clock there was the Maserati Gold Cup (with jump-off, international) which ensured excitement until midnight, until the award ceremony.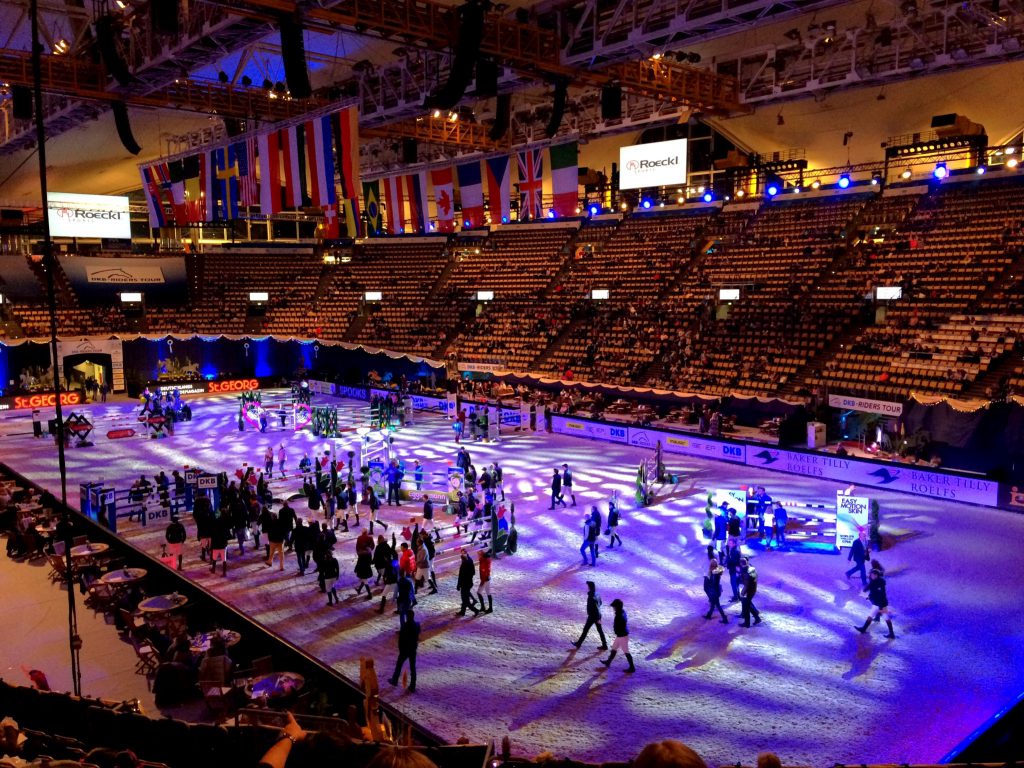 Bei allen Siegerehrungen war schön zu sehen, dass die Pferde auch Ihre "Leckerlis" bekommen. Ein Korb voller Mören – und es gab kein Halten mehr für das Siegerpferd und es wurde kräftig reingehauen. Aber wir sind sicher, so wie Reiter und Pferd miteinander umgehen, dass am Ende jedes Pferd sein verdientes Leckerli bekommen hat.
During all award ceremonies it was nice to see, that the horses also get their "treats". A basket full of carrots – and the winning horse could not be prevented from having a feast. But we are sure that, as horse and rider interact with each other, in the end each horse got the deserved treat.
Unser Eindruck – Wiederkommen lohnt sich
Ob man Pferdefan ist oder nicht – live dabei sein und Spitzenreitsport so nah zu erleben, ist unvergleichlich. Natürlich überträgt sich die besondere Atmosphäre der Olympiahalle mit dem begeisterungsfähigem Publikum auf alle Beteiligten. Festzuhalten bleibt, dass es an diesem Tag nur Sieger gab. Ob Gäste, Zuschauer oder auch all die Reiter und Ihre Pferd, die nicht auf dem Siegertreppchen stehen konnte.
Our conclusion – worth to be revisited 
Whether one is horse fan or not – being there live and to experience Equitation on this level, is incomparable. Of course, the atmosphere of the Olympic Hall is transmitted to the enthusiastic audience and on all parties. It remains to say, that there were only winners that day. Whether it was guests, spectators, or all the riders and their horse which could not stand on the podium.

*********************************************
Enjoying #equestrian #highlights at #MunichIndoors #olympiahalle #munich thx to #radioarabella @Radio_Arabella ??????????? pic.twitter.com/nj2unP4yMU

— W&W 360° (@EventsbyWW) 12. November 2016