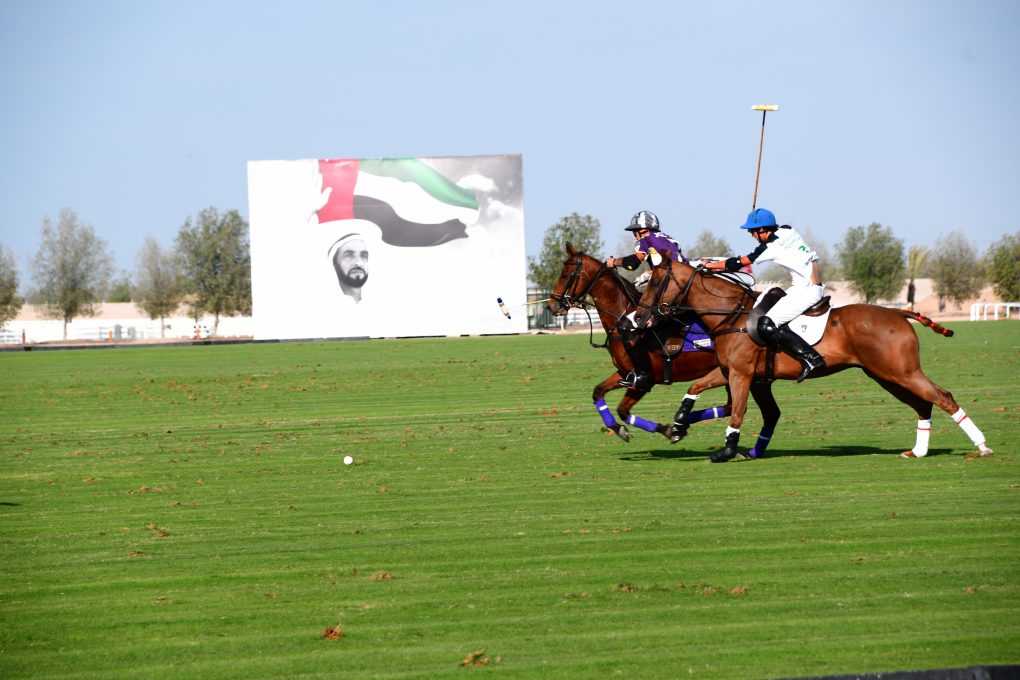 Ghantoot Polo – Abu Dhabi
This post is also available in:

Deutsch (German)
Ghantoot Racing & Polo Club
The Ghantoot Racing & amp; Polo Club is located between Dubai (link to Polo in Dubai) and Abu Dhabi. It is a world famous polo club in the United Arab Emirates.
The club is the first and only polo breeding center in the Middle East. Arabs and thoroughbred horses are bred.
The area
On 300 hectares and various polo fields with perfectly manicured meadows, the Ghantoot Racing & amp; Polo Club an oasis of calm for horse and rider.
The Royal Club of the United Arab Emirates with its polo and riding facilities is one of the most renowned clubs of its kind worldwide. Polo Club emerged from the vision of the late President His Highness Sheikh Zayed Bin Sultan Al Nahyan. Today the club is run under the patronage of his son His Highness Sheikh Falah Bin Zayed Al Nayhan.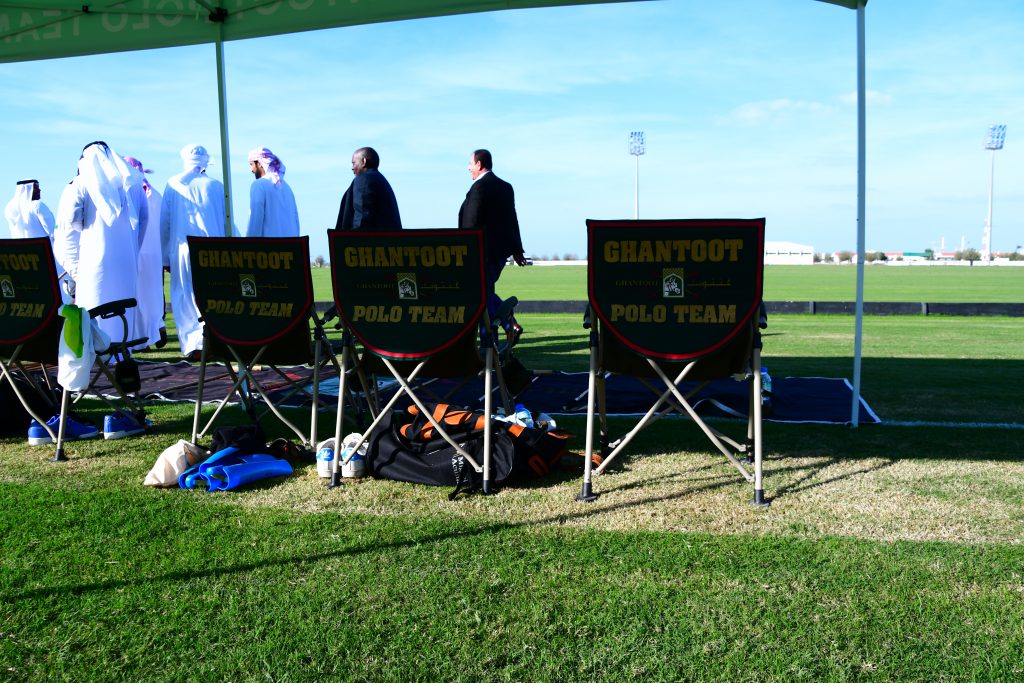 Polo in Abu Dhabi
The club often opens its doors and invites the public to polo tournaments, sporting events, music concerts and festive events.
The Ghantoot Racing & amp; Polo Club has eight polo fields, three of which are floodlit and has stables for 200 polo ponies.
The club has a fully equipped grandstand that can accommodate 2,000 people, a club house, tennis and volleyball courts, a fitness room, as well VIP lounges and rooms for press conferences.
Emirates Open Polo Cup International
Emirates Open Polo Cup International 19th edition – returns with half a million AED prize money. (125k €) The tournament is one of the most anticipated events in the UAE polo calendar.
Five teams took part in the category 14 handicapped tournament – the Mahra Bangash Polo Team, the Abu Dhabi Polo team, the Ghantoot polo team, the Desert Palm polo team and the Al Habtoor polo team.
The teams' expectations of themselves are very high and you want to do justice to the audience.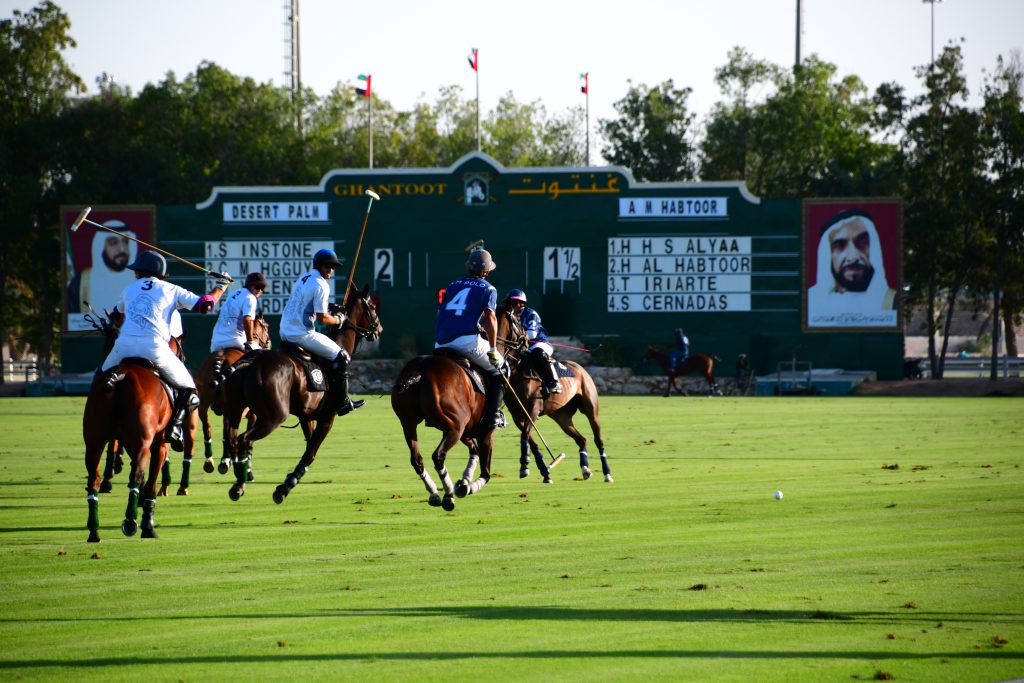 What makes the tournament at Ghantoot Polo Club special
The Emirates Open is the first major tournament of the season in the Ghantoot. In two weeks of the tournament, the players get the most out of themselves and their ponies.
The Emirates Open Polo Championship is a fantastic event in a unique location and one of the most important polo events in the region.
We congratulate this year's winner Ghantoot polo team that won 10 to 7.1 / 2 against the AM Habtoor polo team.
Many thanks to all players, ambassadors, dignitaries, sponsors and the Ghantoot Racing & amp; Polo Club that you bring the sport of polo close to all fans with such a great passion.
You can find more information about the teams here: https://visitabudhabi.ae/de/see.and.do/experiences/sports.and.clubs/ghantoot.polo.and.racing.club.aspx