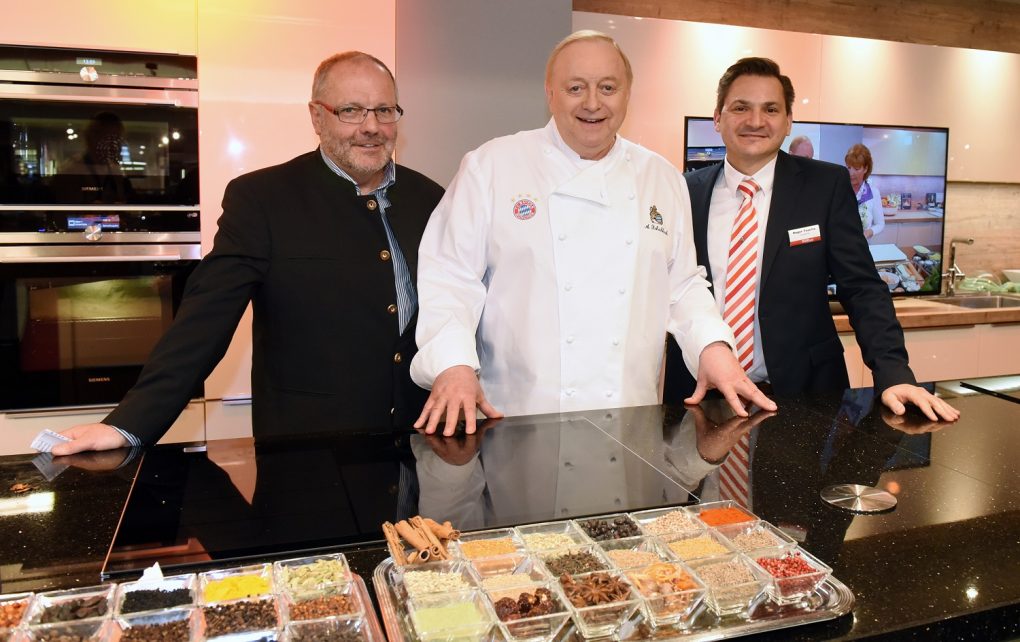 Your favorite dish with Alfons Schuhbeck
This post is also available in:

Deutsch (German)
Everyone has it – the favorite dish  
We were there during the shooting of the new cooking show "Your favorite meal …. with Alfons Schuhbeck" from munich.tv. Host and sponsor is Möbel Höffner in Munich – Freiham. There is now the opportunity to cook for everyone, with Germany's most famous TV chef his favorite dish – and tell the story behind it.
When does it start?
Start is Sunday, 25 March, 19 clock, 14-day. Celebrities, too, are celebrating their honor together with the cult star chef and reveal their favorite dishes. Among the party u.a. his actress Michaela May.
A look behind the scenes 
We took this opportunity to look behind the scenes for all readers. In the broadcast, it is possible to be an amateur chef with a top chef in the kitchen together. It was a relaxed atmosphere.
For each guest chef, it will be an experience he does not forget so quickly. Simply register at: lieblingsgericht@muenchen.tv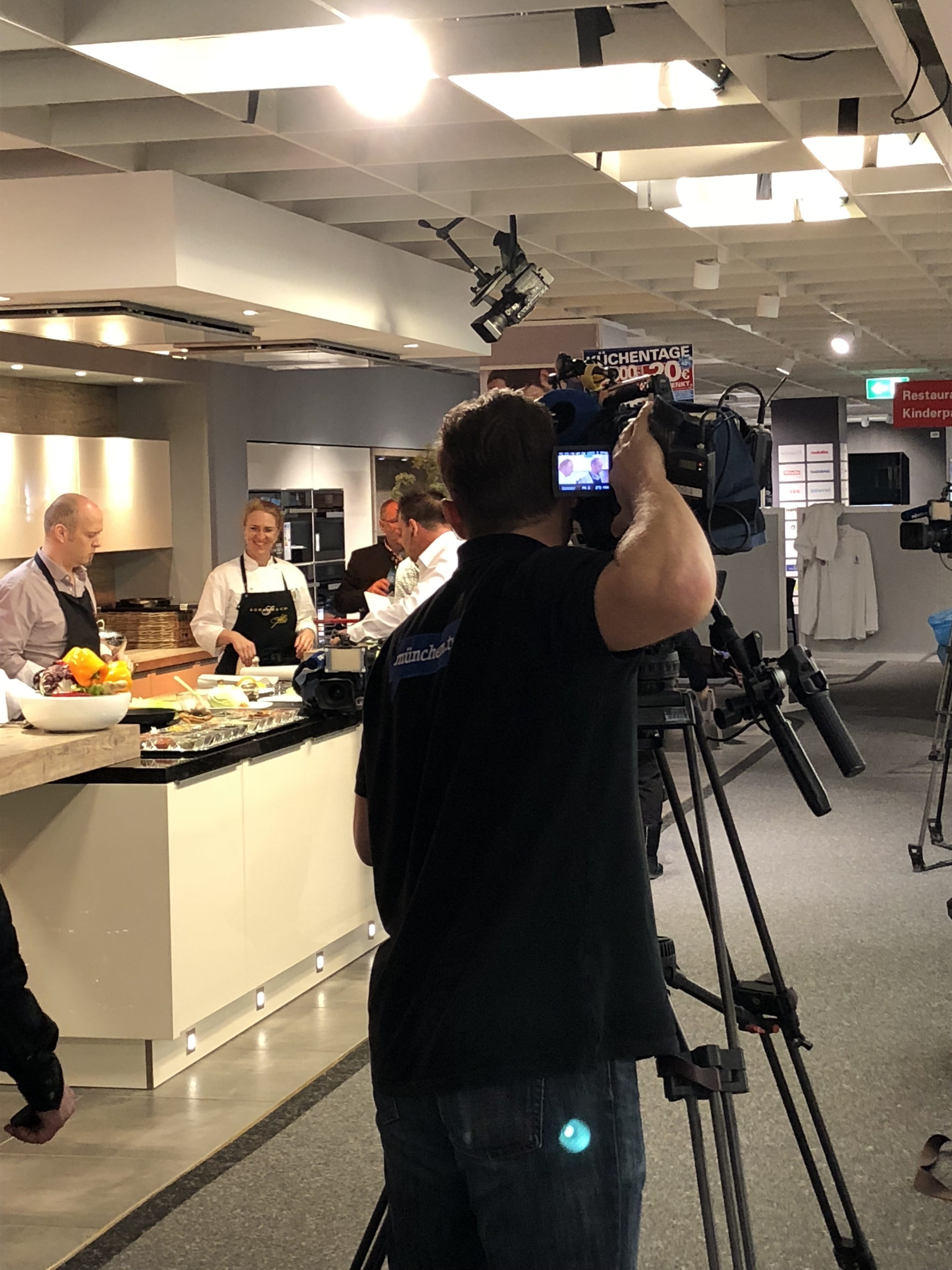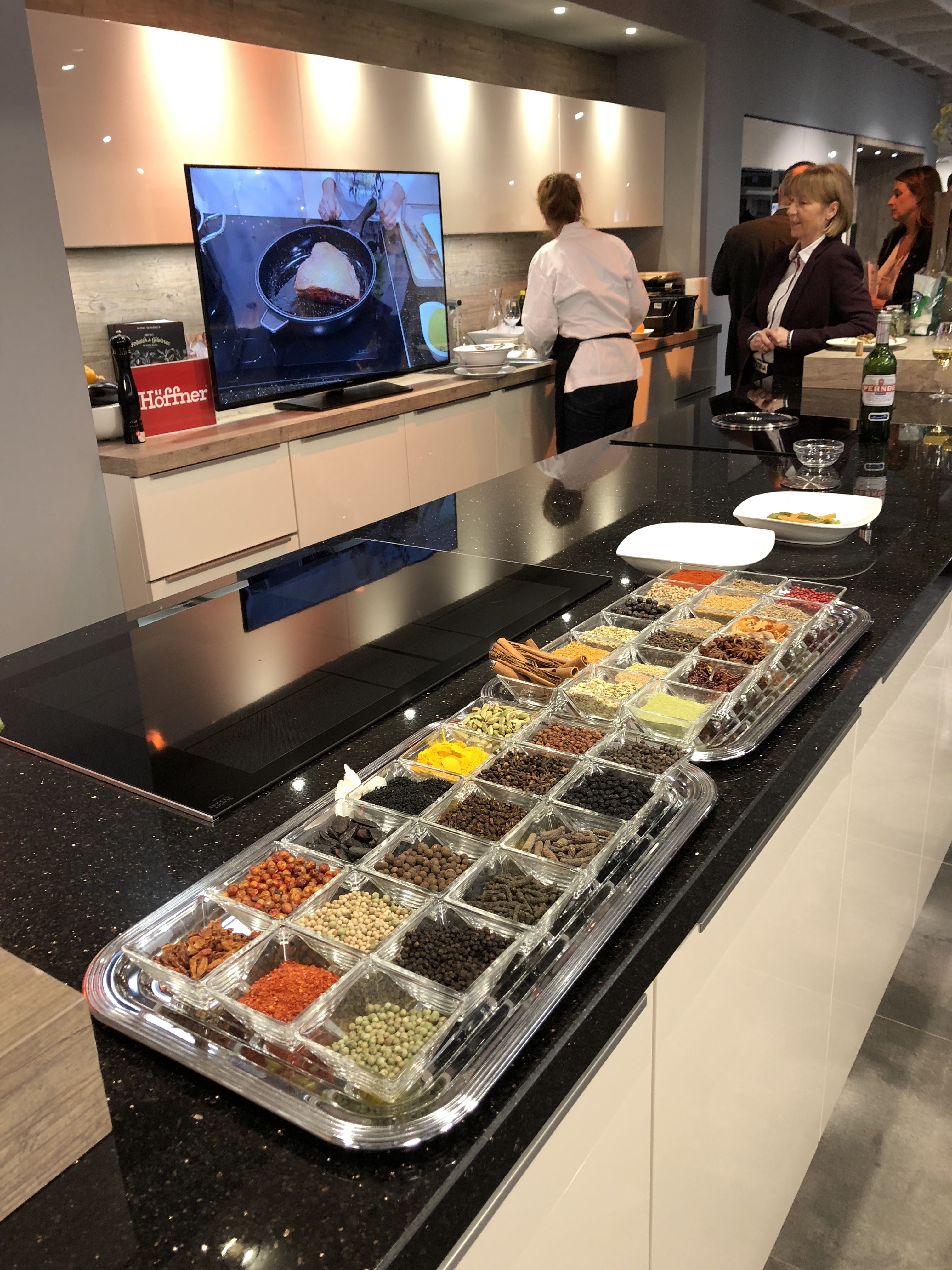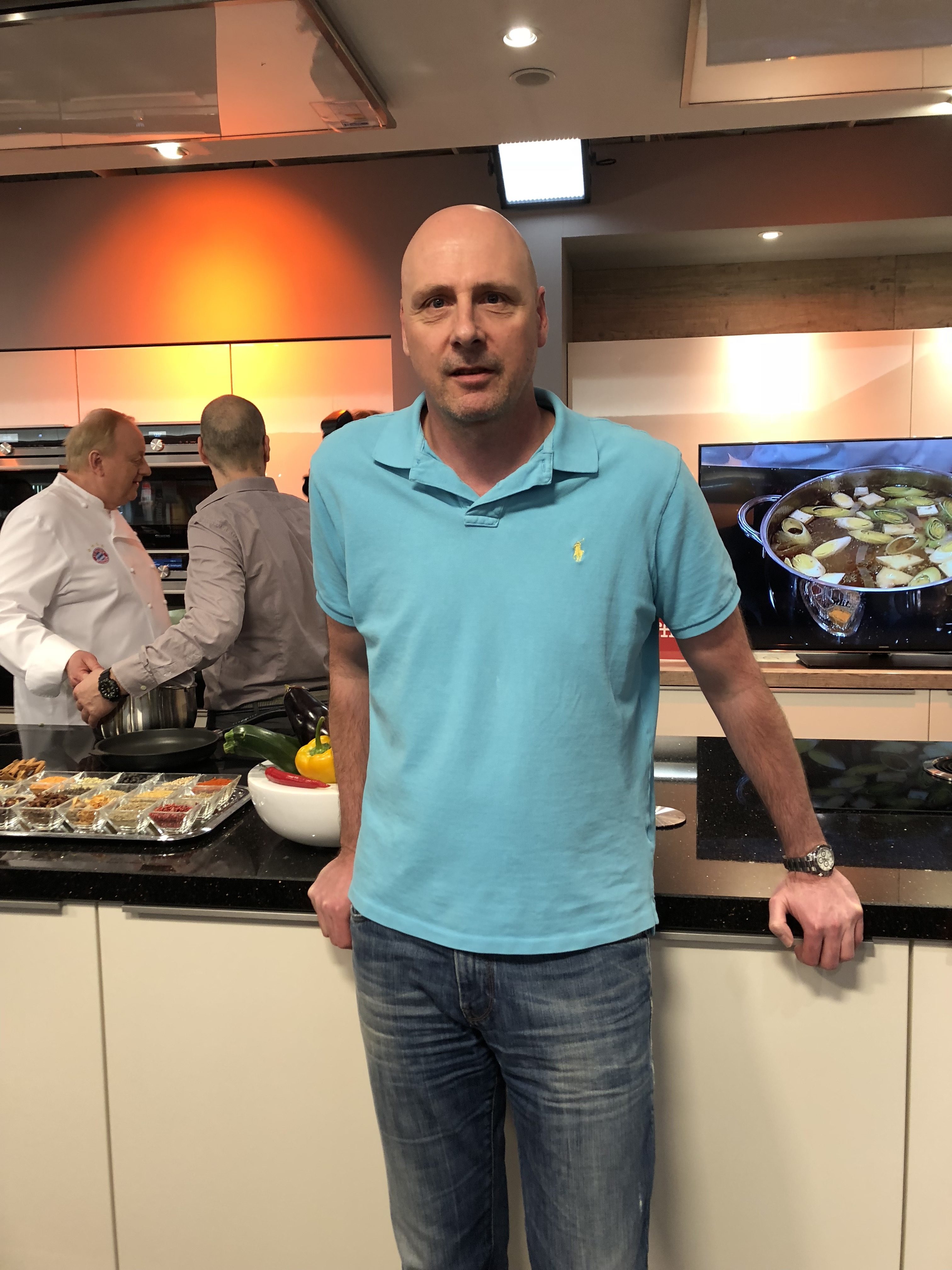 Our questions to Alfons Schuhbeck
Charismatic as we know him, Alfons Schuhbeck has taken the time to answer some questions from the invited press.
Is there only one favorite dish per consignment?
Alfons Schuhbeck: "Yes, there is only one dish per show". The reason for this is that with a 35 minute spin, only one dish can be cooked to perfection.
What is the favorite dish of Alfons Schuhbeck?
Alfons Schuhbeck: "He has no favorite dish, he likes everything the seasons produce". Alfons Schuhbeck lets the guests cook their favorite dish. He intervenes only if a disaster must be prevented. The goal is to cook your favorite dish. Alfons Schuhbeck: "One dish would lead to ten different flavors in ten different chefs, but the most important thing is that it tastes good and that all the vitamins are preserved in the preparation".
During the relaxed press talk Alfons Schuhbeck also gave a highly interesting comment on the subject of oil. He believes that many motorists spend more money on good transmission oil than on high-quality cooking oil. 
Thanks to the sponsors  
It was very exciting to be part of the shooting of Möbel Höffner live. Many thanks to all involved who have this sympathetic idea: "Everyone has – his favorite dish", staged. We are already looking forward to the next favorite dishes and stories behind it.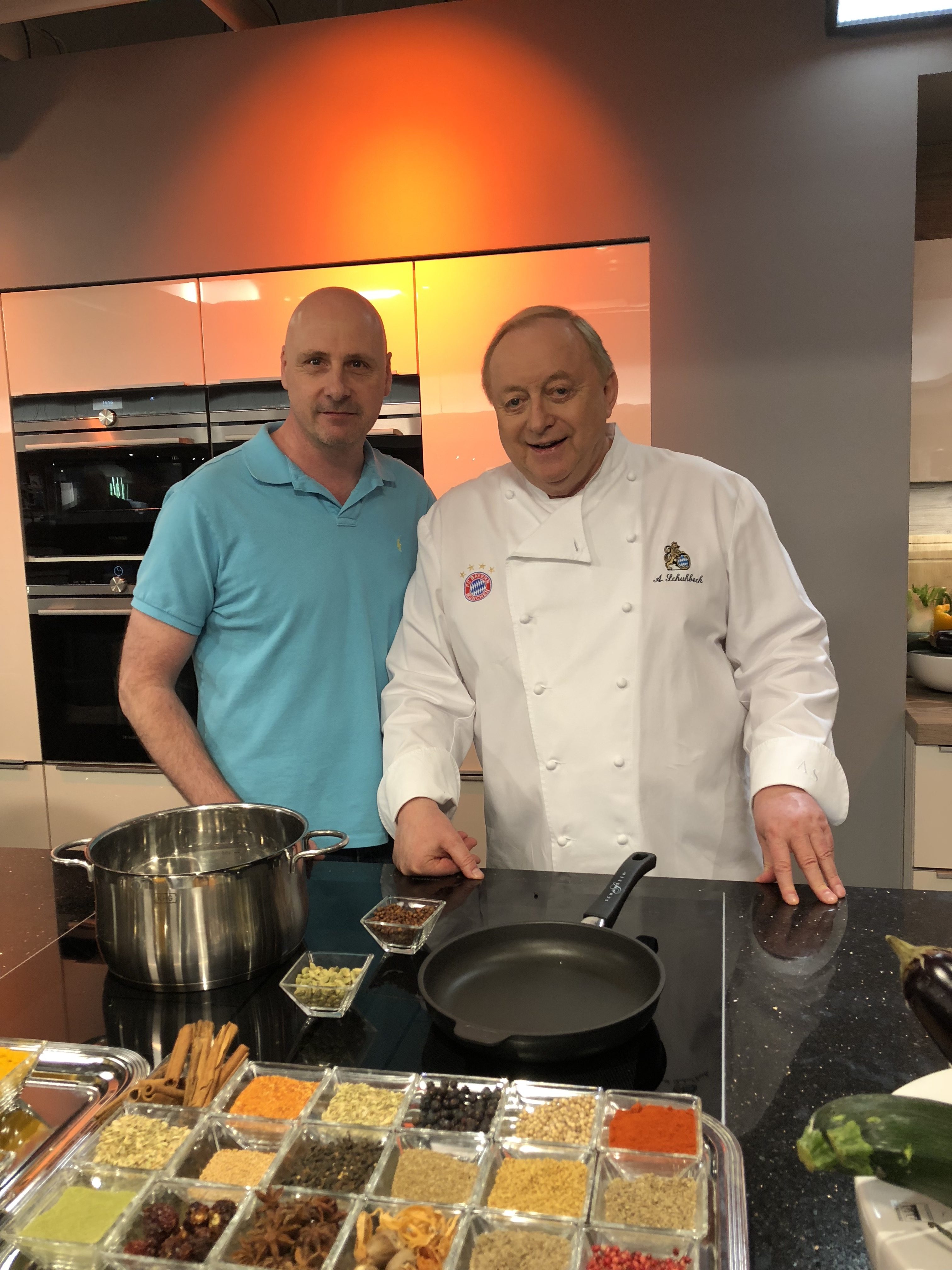 Further information:
1. Guest chef was Prof.Dr. Kaspar Matiasek. (When recording on 22.03.2018)
2. Black pepper helps to exacerbate the vitamins better.
3. Healthy eating, which naturally includes lots of vegetables, may be boring by nature. This can be easily compensated with the variety of spices. Very interesting was the relation to medicine. Nowadays there are antibiotics, penicillin and much more. Spices were the medicine in the history of contemporary history. Many spices such as ginger, garlic, turmeric and others have an antioxidant effect.
4. There are studies (read, inter alia, in the "British Medical Journal") that who eats spiced, the risk of dying by 14% lowers.