This post is also available in:

Deutsch (German)
To spread the dream of supercars around the world! titles the homepage of Cars & Coffee.
That same goal we also have. We lived this spirit live on site this year at the cars & coffee meeting Bavaria.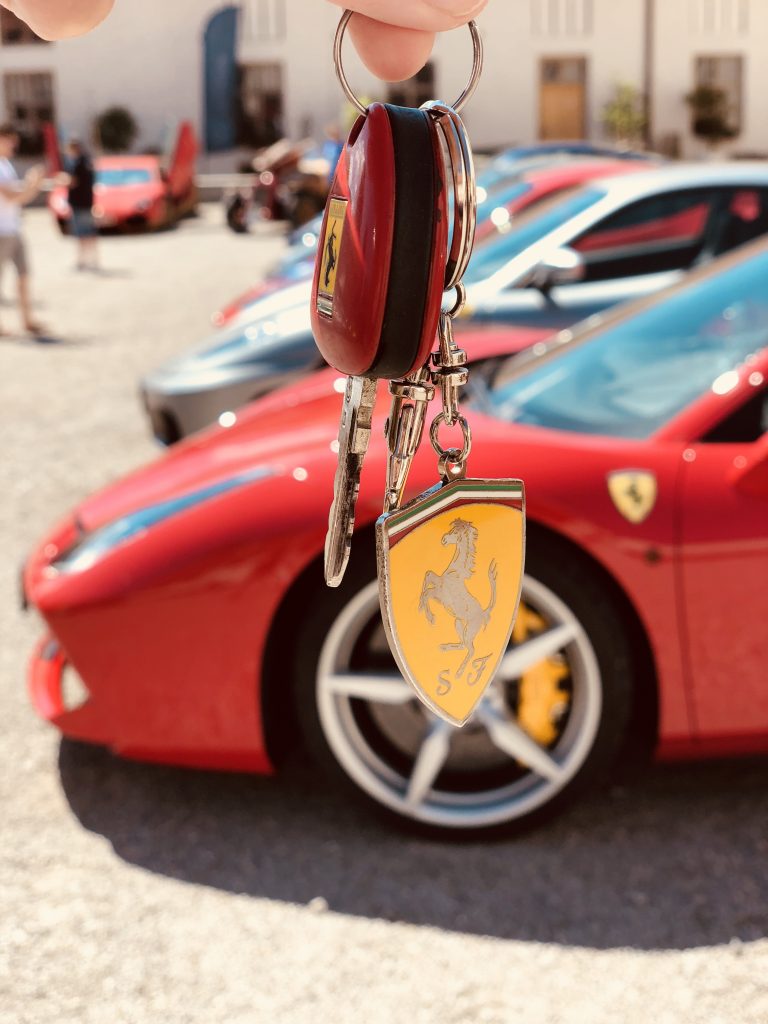 It's fascinating to witness the world's biggest automobile phenomenon, created by the passion of car enthusiasts who want to share their enthusiasm.
Cars & Coffee – the concept 
The events/meetings take place in the US, UK, New Zealand, Trinidad and Tobago, Spain, Switzerland, Italy, Saudi Arabia, Slovenia, South Africa, Peru, Oman, Norway, Kenya or Mexico.
Even ahead of our first meeting at Cars & Coffee, we repeatedly noticed the enthusiasm of people of all ages for sports cars. They admire the engine glazing through the rear window, take pictures and film sports cars on the street. Now and then one you get honked by the friendly van driver with a thumbs up combined with a big grin.
The car arises enthusiasm, passion and emotions and can turn millions of people into fans.
As simple as that may sound, it is a means of communication that contributes to a globalized society.
Cars & Coffee Bavaria – the program
10.00 Uhr – Arrival at Käfer Gut Kaltenbrunn in front of a picturesque backdrop at Tegernsee.
10:15 Uhr – Welcome and typical bavarian breakfast 
11:30 Uhr – Sportcars tour to Schloss Schleissheim
13:00 Uhr – Public exhibition of sportscars at Schloß Schleissheim
14:00 Uhr – Best of the Show competition at Schloß Schleissheim
16:00 Uhr – End of the event 
We met with our dear friend Martin A. Konorza from the champagnehouse De Watère at around 9:00 o'clock in southern Munich. Arriving there at Tegernsee together was meant to be much more fun. 
After having arrived at Gut Kaltenbrunn and being advised a parking area, it was time for networking and joint breakfast with an amazing panorama view.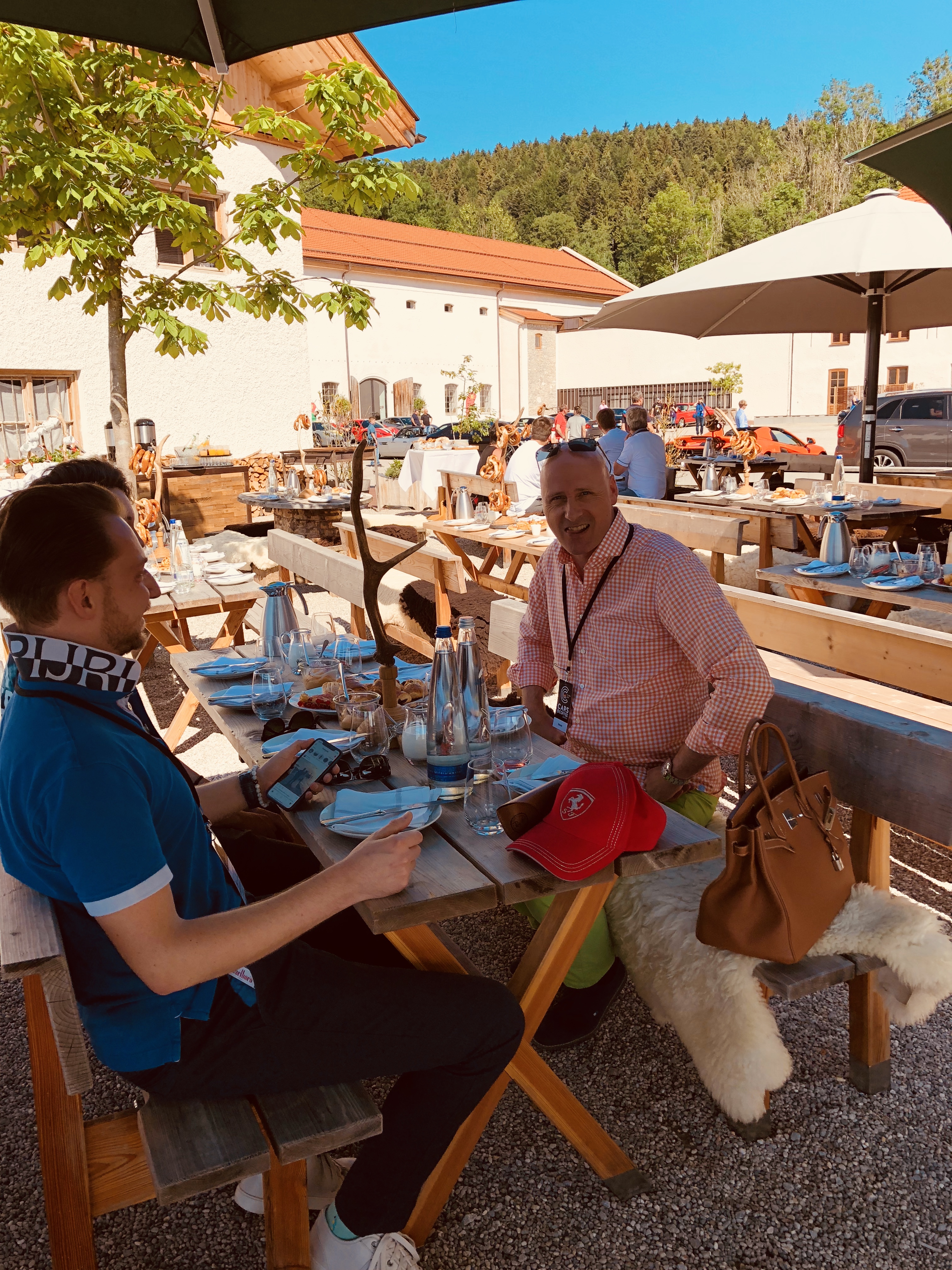 Cars & Coffee – Start your enginges 
Motors on and off we went on a leisurely tour of the Schliersee, Bayrischzell on Wendelstein over, then on the A93 and the triangle Inntal continue on the Irschenberg to Oberschleißheim, enthusiastically received by hundreds of sports car fans. After we had parked our car in the designated places, which were all reserved for us, the drivers and co-drivers met in the castle's beer garden to refresh themselves together at the hot temperatures.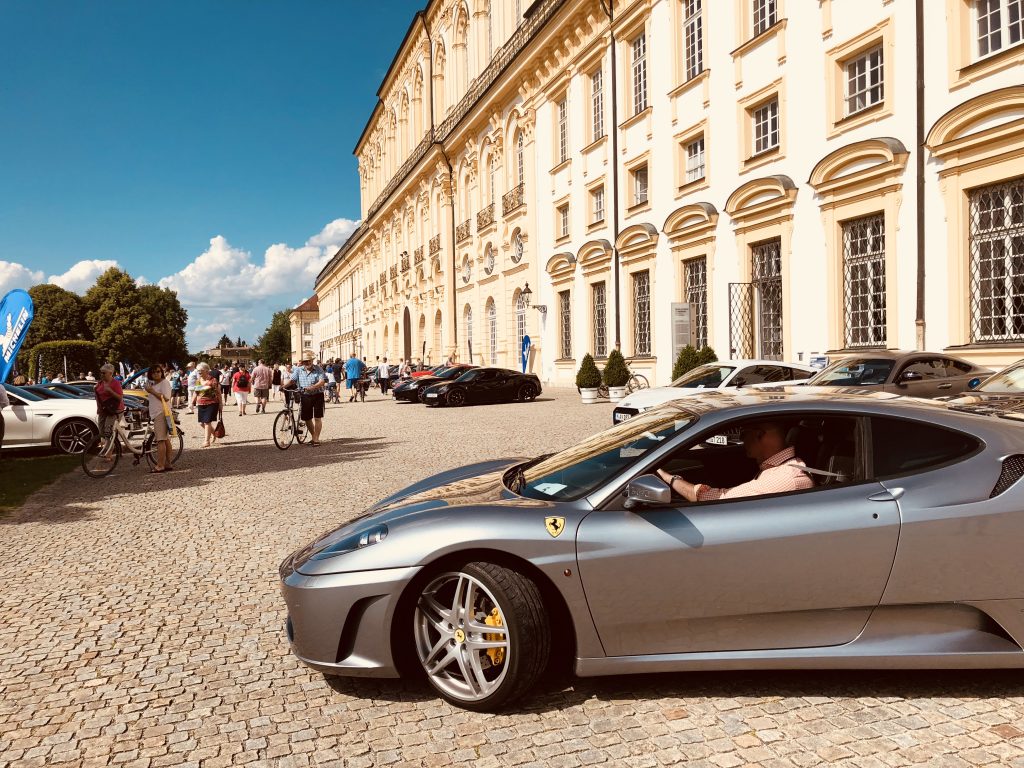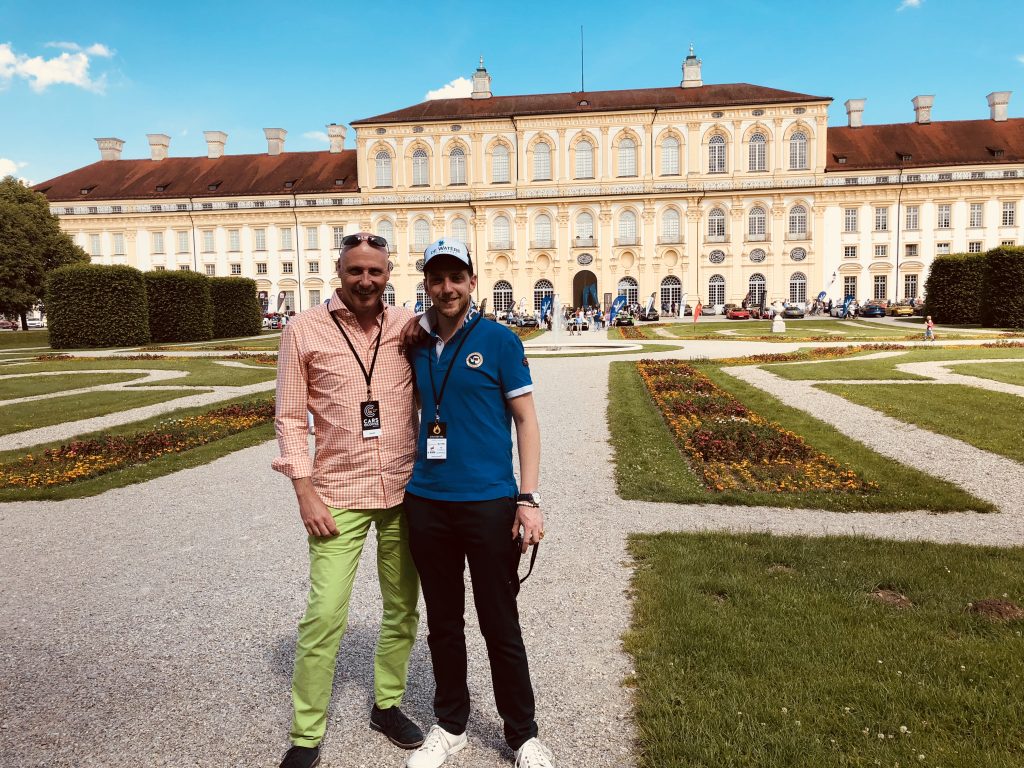 It was a fantastic day and for everyone from the Munich region, no other event of this kind is so close and easy to get there.
The automobile is a children's smile when they get a toy car and push it on the floor, someday imagining adults. Some collect them, some admire them, some dream of them: this is the Cars & Coffee community where automobiles are lived.
Cars & Coffee Bavaria 2018 – resumee
We also found new friends (thanks again to the organization by cruisefire), had a lot of fun, a cozy breakfast and many discussions around the fascination of supercars.
In all the hours, it was not about who is faster, can go higher or further, but about the shared experience and respect for how unique each vehicle is for itself.
Tip: sign up early! In order not to miss anything, we will take the next meeting as soon as the date is fixed in our event calendar. Tickets cost 2018 was EUR 200 for driver and one passenger in common. For us cars & coffee is an investment into passion and worth every penny!