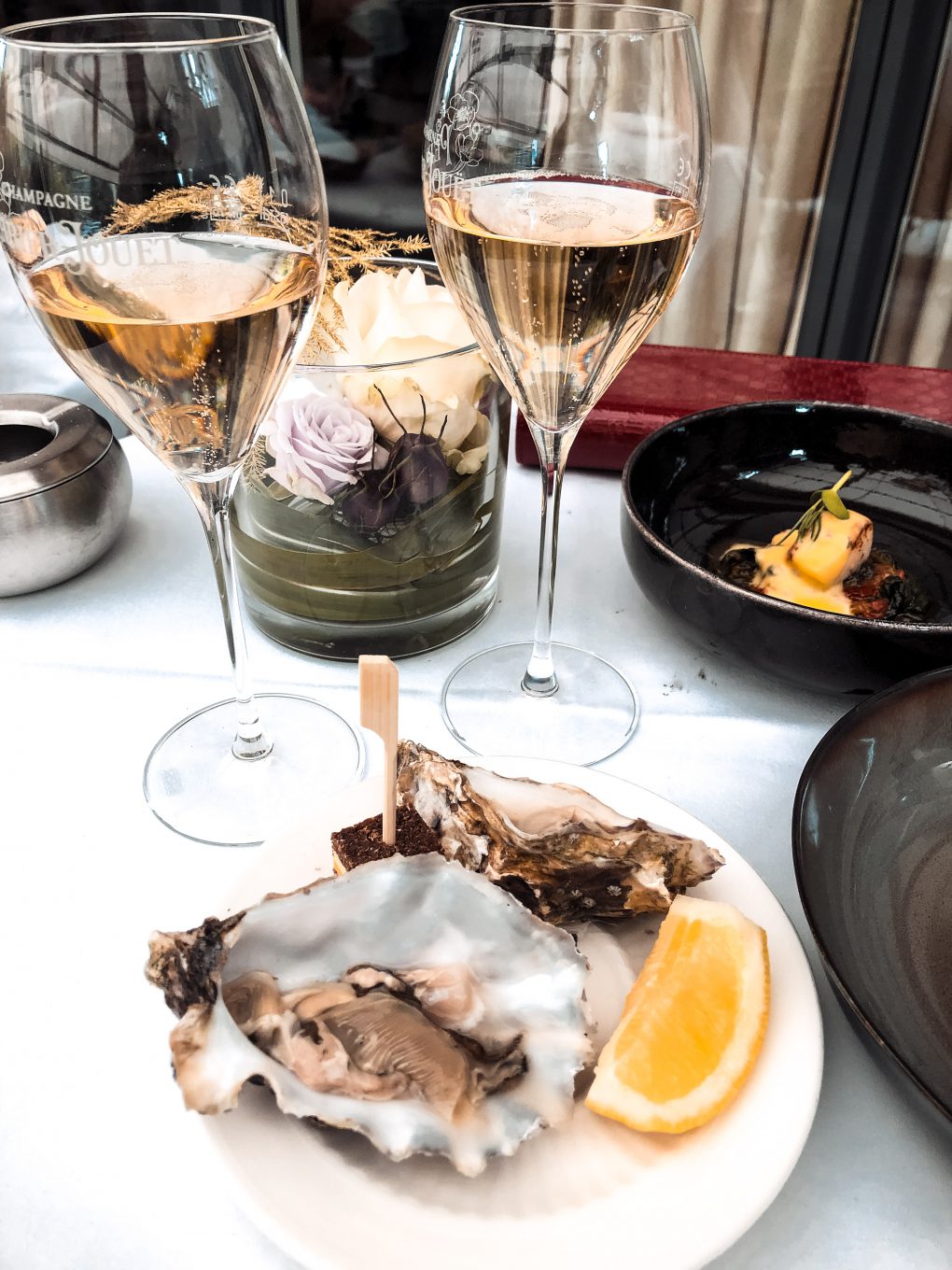 Food-Festival 2019 at Hotel Vier Jahreszeiten Starnberg
This post is also available in:

Deutsch (German)
On Saturday, August 3, 2019, the Food Festival held the third edition of the culinary summer highlight at Lake Starnberg. The next Food Festival will take place on the 1st of August 2020.
Food-Festival Starnberg
The Food Festival is a true Eldorado for gourmets. Cleverly and with an eye for detail, the Hotel Vier Jahreszeiten Starnberg the lobby, the two restaurants Oliv's and Aubergine as well as the terrace transformed into a bazaar of the senses.
Guests were pampered at several live cooking stations, which we explored after the champagne Apertif.
Hot live cooking with scallops and stuffed ravioli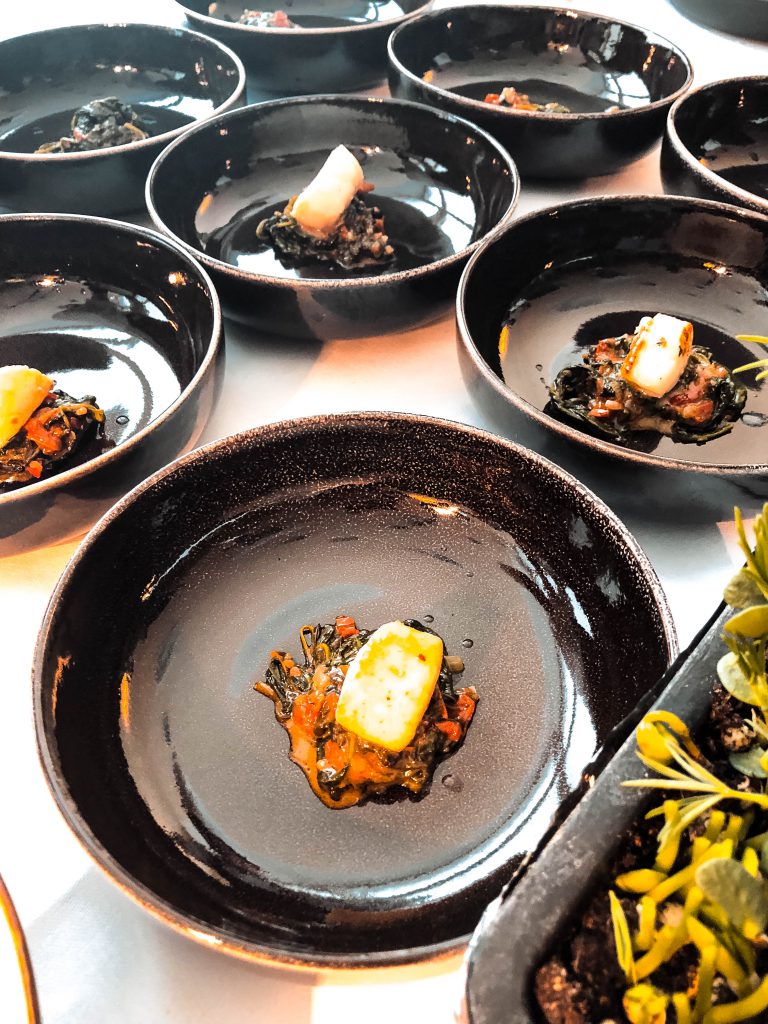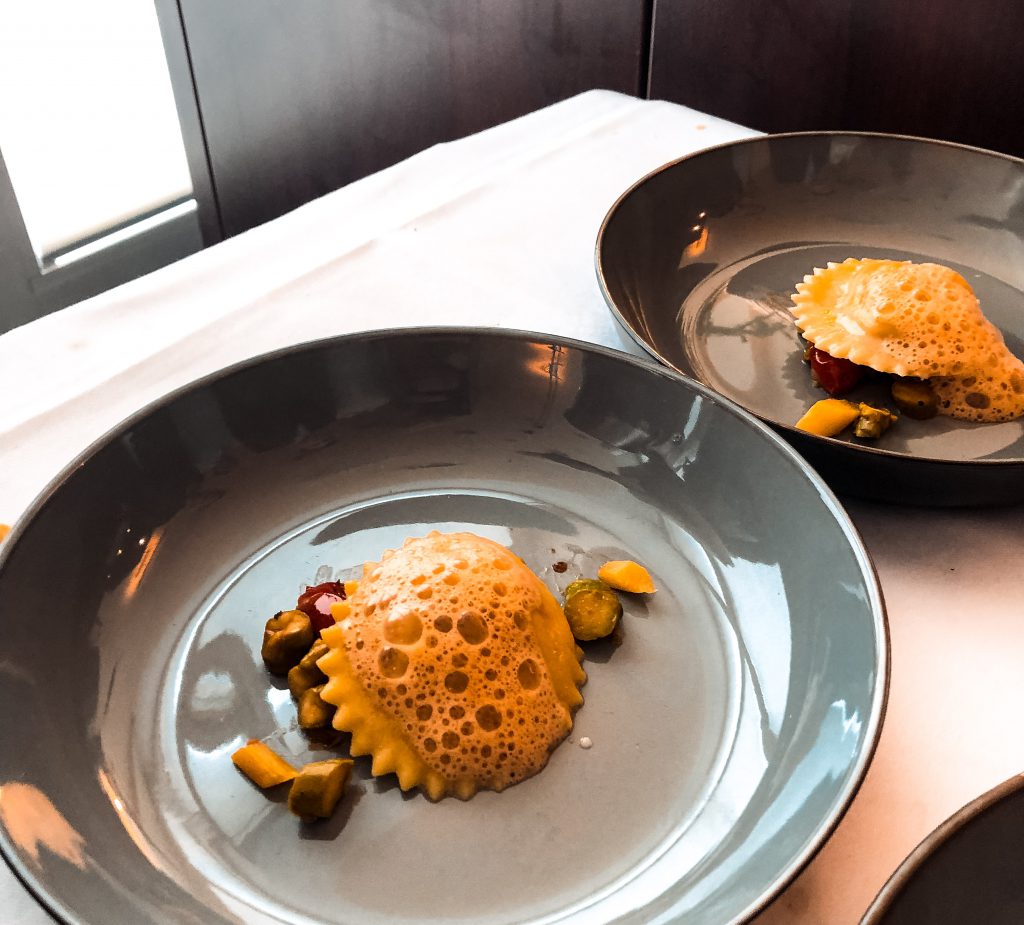 starters
Savory carrot cake pesto and lime (see photo) // Veal tartare with sour cream, onion and fried potatoes – Espuma (see photo) // Stewed char with cucumber and horseradish foam // Vegetarian panini with tomato and mozzarella // Parma ham with pickled melon and grissini
Main courses – Pictures say more than 1000 words (do not view at hunger)
Fried Sea Bass with Fregola Sarda and Lemon // Short Ribs with Sweet Potato and Green Bean Salad // Mini Beef Burger Four Seasons
BBQ with lamb, prawns and Iberico pigs according to the motto: "The guests get the stars from the sky" Maximilian Moser, awarded a Michelin star, put in his hand in the hotel's gourmet restaurant Aubergine!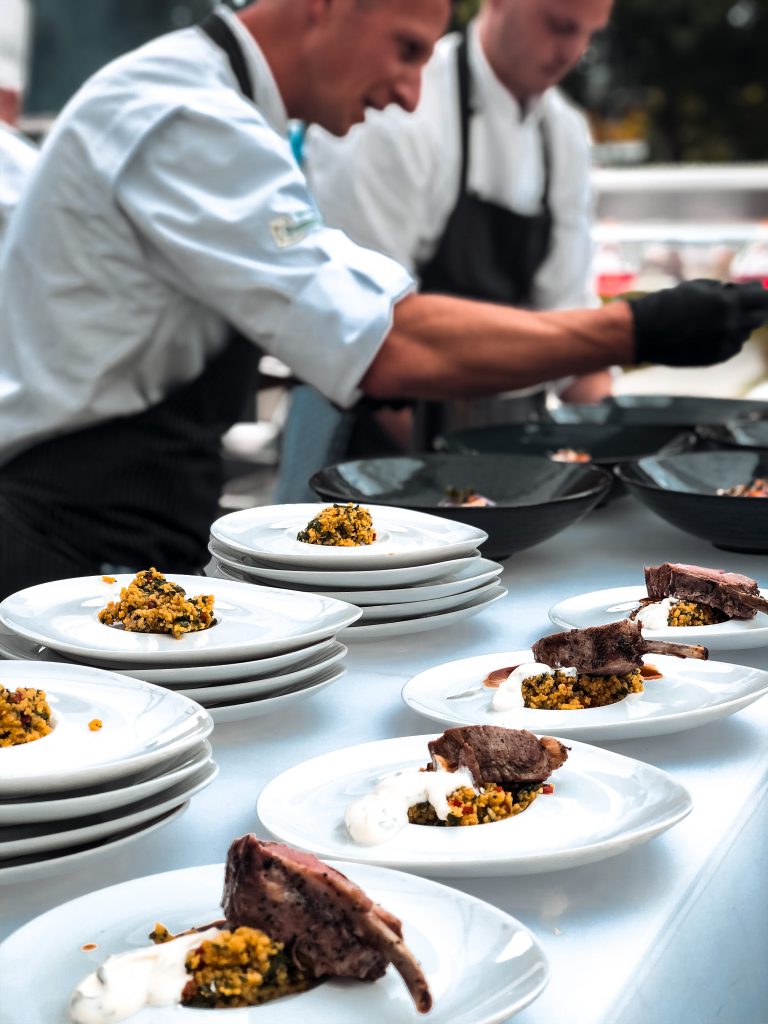 The culinary art for Chef Maximilian Moser is focused on the essentials. He and his team made sure that culinary masterpieces were simple to the point.
Chiemseer Fruchtsäfte/Stöger Säfte
Haymilk cheese from Hofgut Bernried
Dessert Station – Stuffed walnut, bauble from the strawberry, the cherry
We feasted not only by the star kitchen but also by the many other lovingly prepared dishes.
In addition to the gourmet cuisine from their own house, you could also taste the products brought by regional partners. In a breathtaking atmosphere, we enjoyed the culinary diversity of the Food-Festival.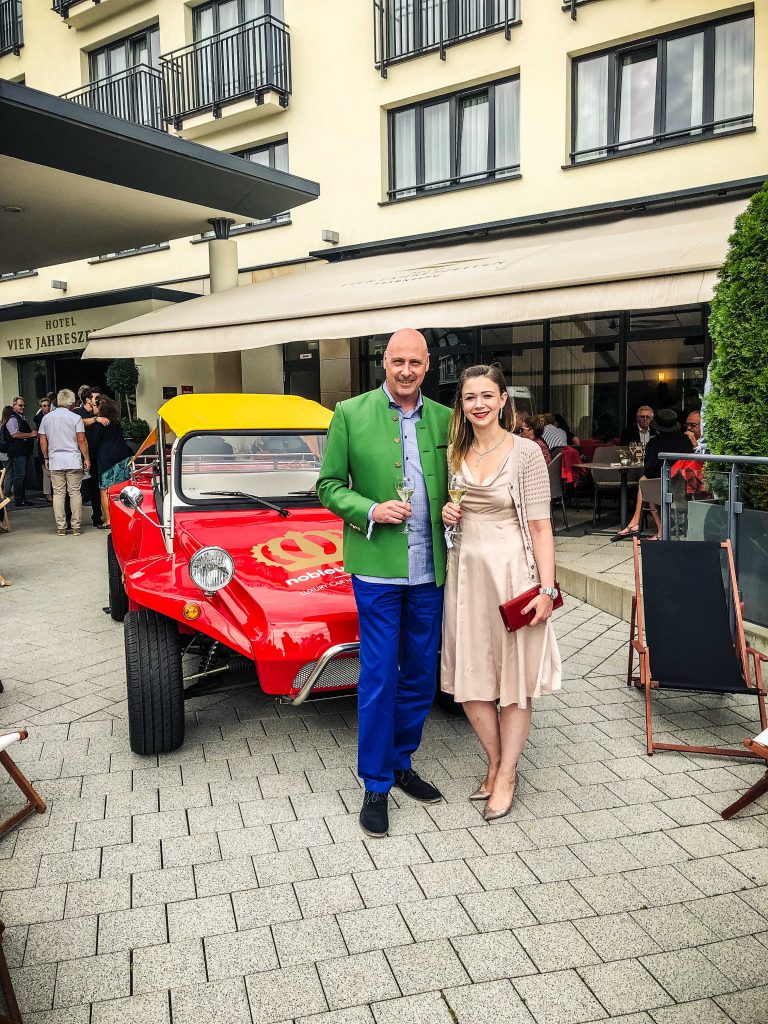 Musical accompaniment at the Food Festival
The "Walking Voices" created a mood with their mix of swing, soul and pop. Later in the evening, DJ James Munich heated the guests and friends of the house.
Gourmet-summit in Starnberg
We were able to try on 22 stands and experienced with about 400 visitors the 3rd enjoyable "Food Festival" in the Hotel Vier Jahreszeiten Starnberg. This culinary summer highlight on Lake Starnberg is definitely a must for all gourmets.
Many thanks to all hosts involved.
More Infos about the Hotel Vier Jahreszeiten
The 4-star Superior Hotel Vier Jahreszeiten Starnberg is located just 25 kilometers south of Munich in the Starnberger Fünf-Seen-Land.
The Hotel Vier Jahreszeiten Starnberg 117 rooms and nine suites.
One ticket cost 79 €. Order at frontoffice@vier-jahreszeiten-starnberg.de or call +49 8151 4470-171.
Tip: For the "Food Festival" the Hotel Vier Jahreszeiten Starnberg has an arrangement ready. 2 nights in a superior double room incl. Breakfast and ticket from € 208 / person. (Price 2019)