BAUR AU LAC – Zurich's Finest
This post is also available in:

Deutsch (German)
Das Baur au Lac – Zurich's finest
The Baur au Lac in Zurich is a very special place in many ways. There's no spa, no large gym and the mini bar is not included depending on the room. Why the Baur au Lac is nonetheless exquisite without having these attributes that should be a matter of course, we have explored. What makes this place so special? What is the myth that surrounds this house, the fascination?
Reason for our two-day visit – Honeymoon
We were picked up from the hotel limousine service at the airport and enjoyed hassle free driving through the traffic to the hotel Zurich. Everyone was aware of us at the hotel and was able to address us by name. At any time, you had the feeling that all staff members at the hotel did anything in their power to please the guest. Especially worth to mention is that this happened in a casual kind.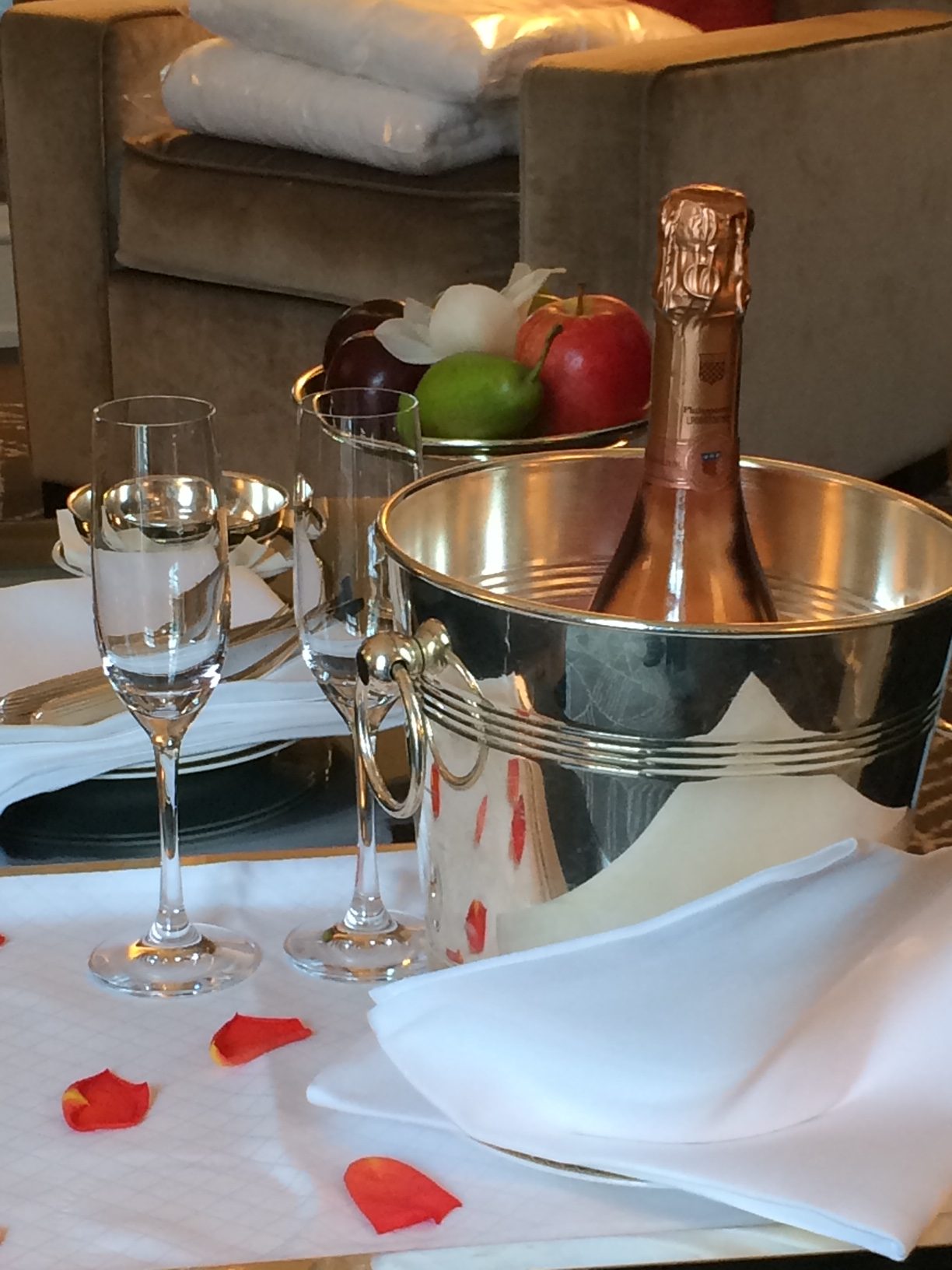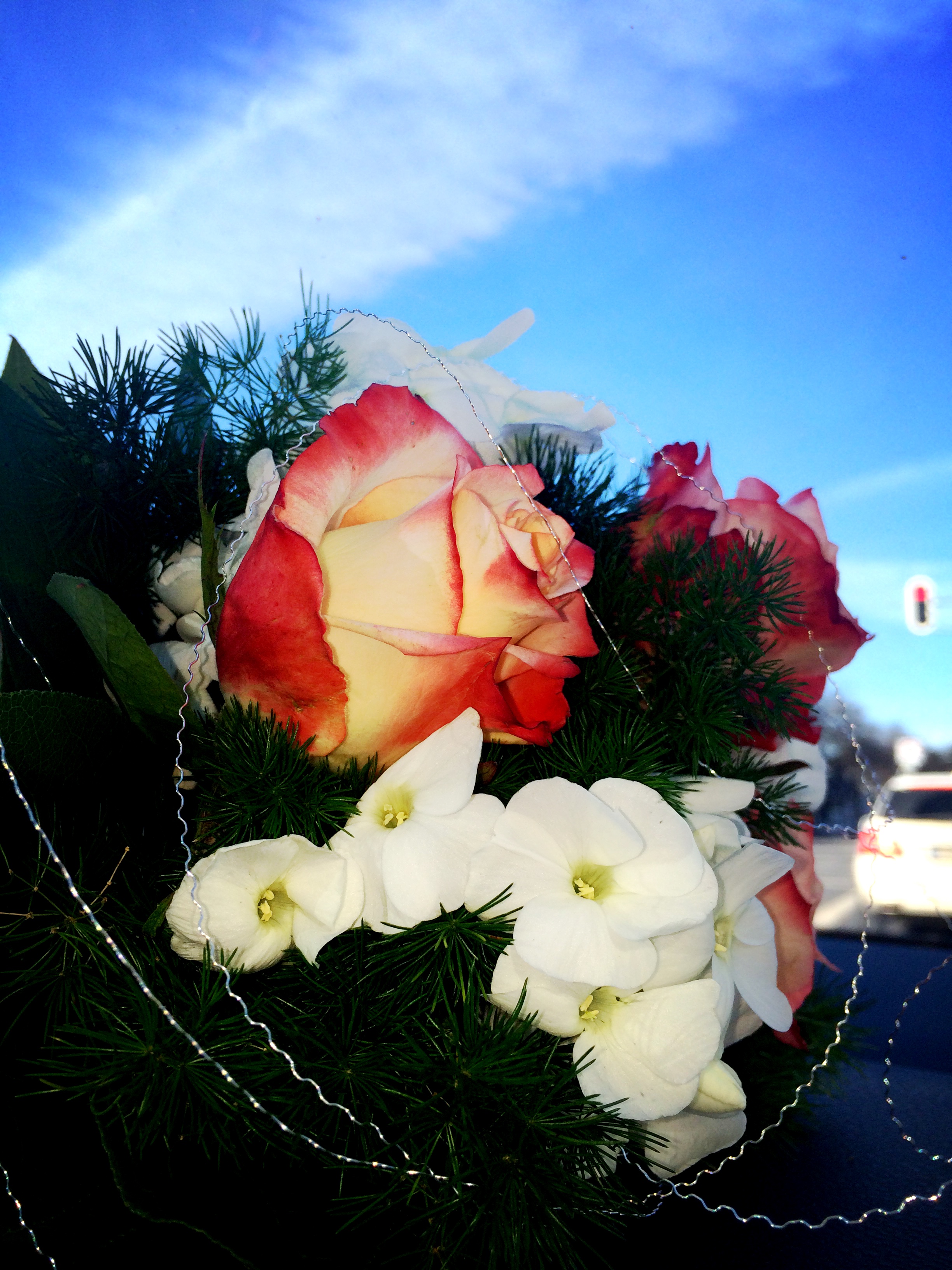 Our Suite 
We were to take a River Suite looking towards the river and Lake Zurich. River suites offer a great morning sunrise over the lake and in the afternoon a lot of light. Equipped with the highest quality of furniture and materials these suites leave nothing else to be desired.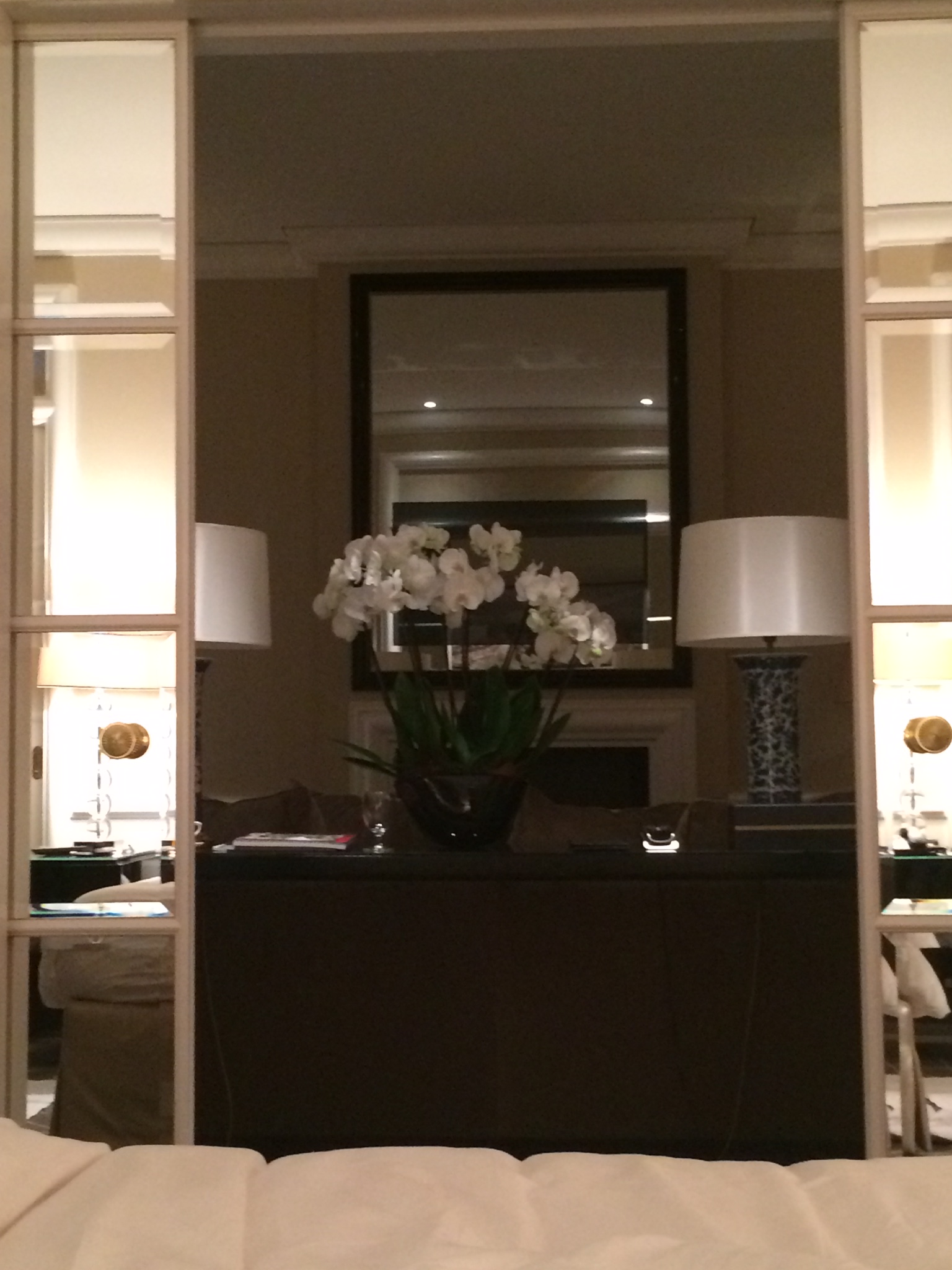 Since it was our honeymoon, of course there were some small treasures of the house, such as chilled champagne of the house brand, chocolate from their own production and fine strawberries with a light chocolate coating and a touch of gold leaf.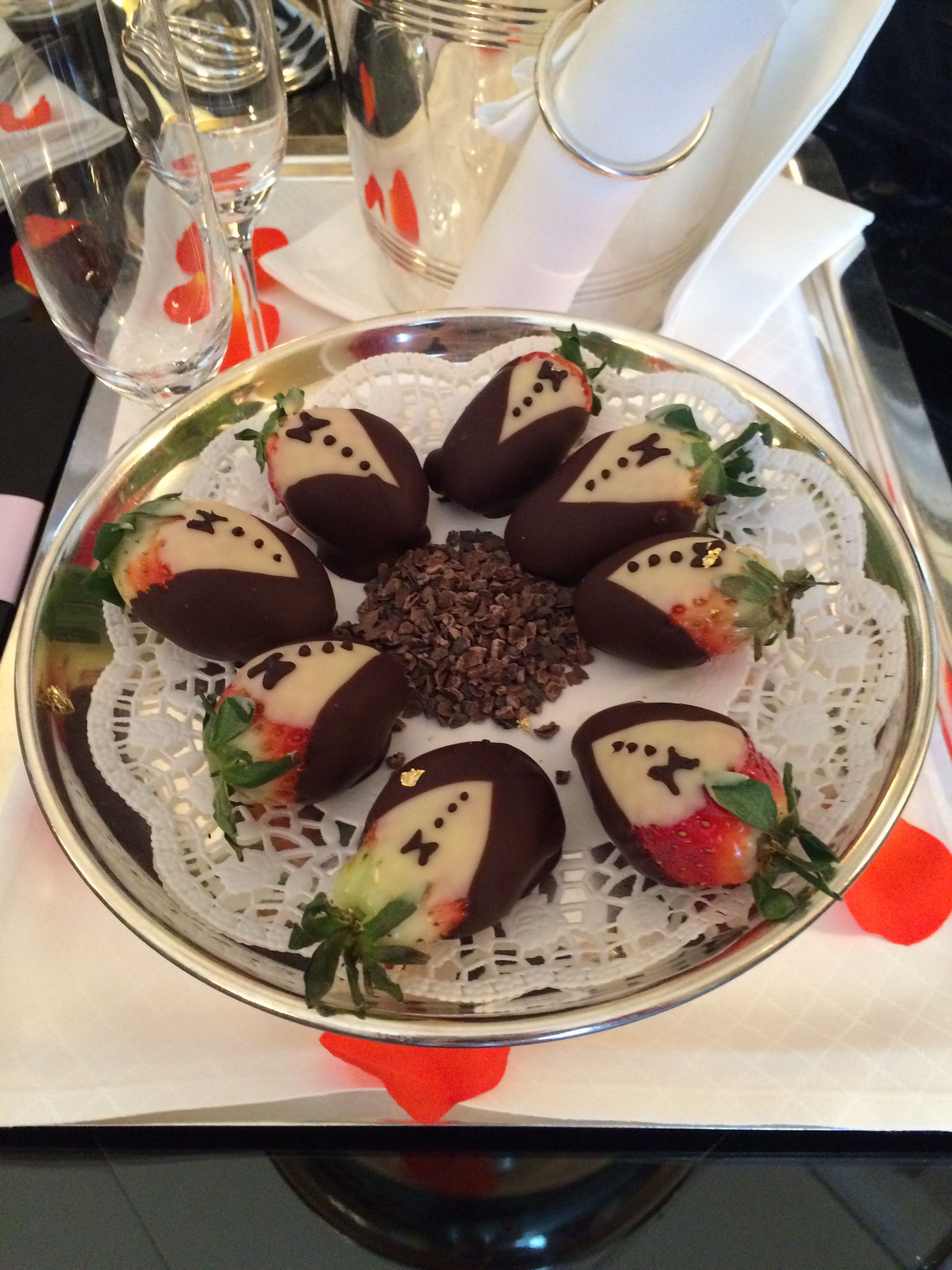 everything perfect, but…
Only problem was a non-cooled minibar. However, since a house as the Baur au Lac adheres to the applicable labor market regulations in Switzerland and it had no way to repair it on a Sunday, they sent us fresh ice in a decorative ice bucket from time to time. These are the details that makes Baur au Lac an excellent place for us.
culinary – day 1
The food was excellent and meets highest demands, of course, the Bündnerfleisch is not missing at breakfast. Everything was offered and the staff was around very quickly without hassle when needed. Our highlight was dinner. We decided for the Rive Gauche since we had already heard of the good steak there and its reputation. There was N.Y.Strip steak 400g with various sauces and side dishes.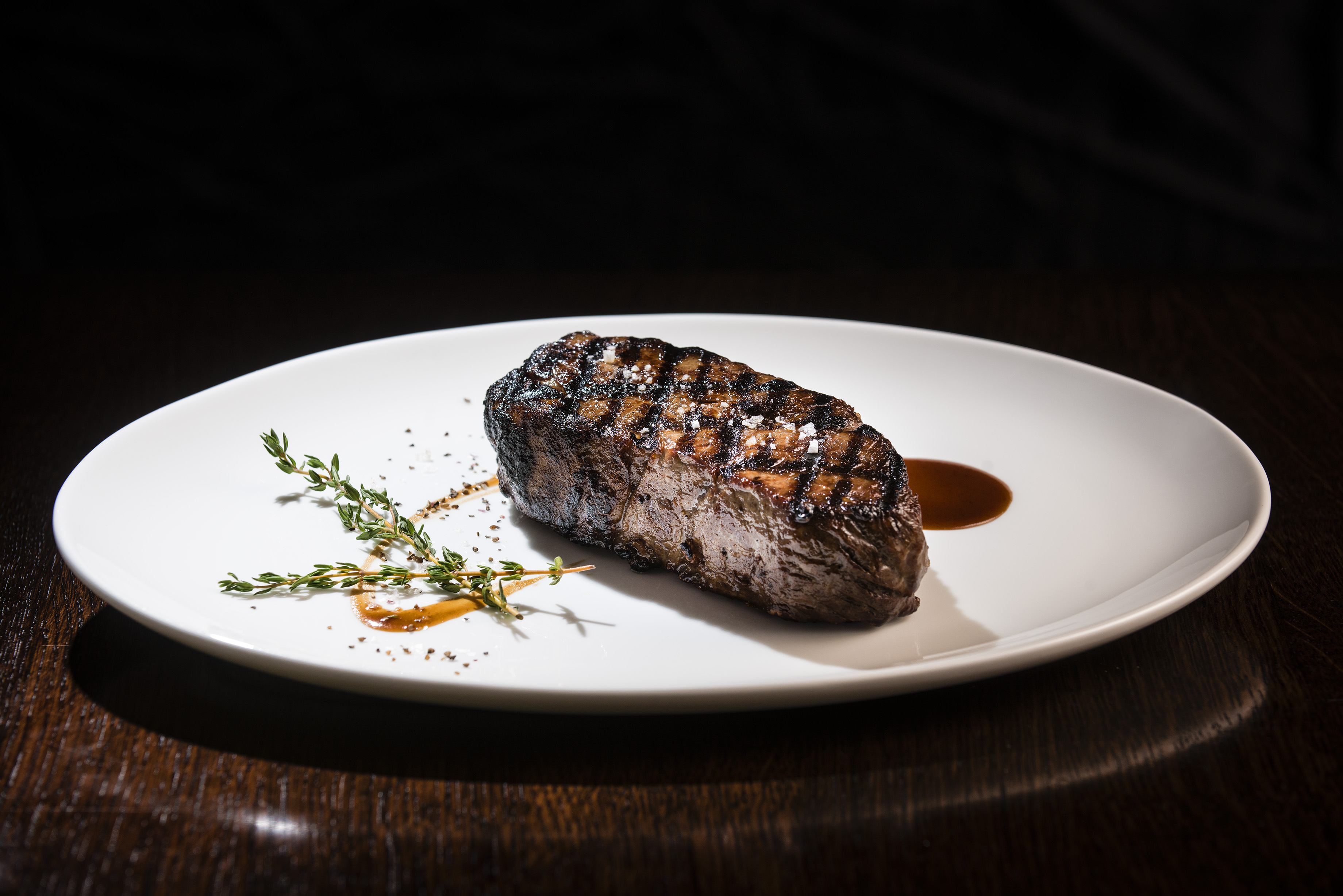 After dinner they even gave us a tour through the kitchen and we were warmly welcomed by Olivier Rais. In the answer of Peter that 400g were not enough, and he could have eaten a little more, Olivier Rais responded confidently, that you also could have ordered 1kg or more. The kitchen crew with the grill that goes up to high temperatures as of 800 degree coped with it easily. 
culinary – day 2
Being appealed by his chef of the cuisine honor Olivier Rais recommended that we please also try the flank steak as a starter the next day. The starter then was 175g each and what we had there on the plate, we have not tasted before. The Flanksteak was previously marinated 24 hours and sautéed from both sides on the grill which brings special roast aromas. Subsequently, it is again dripped into the oven to reach the desired temperature.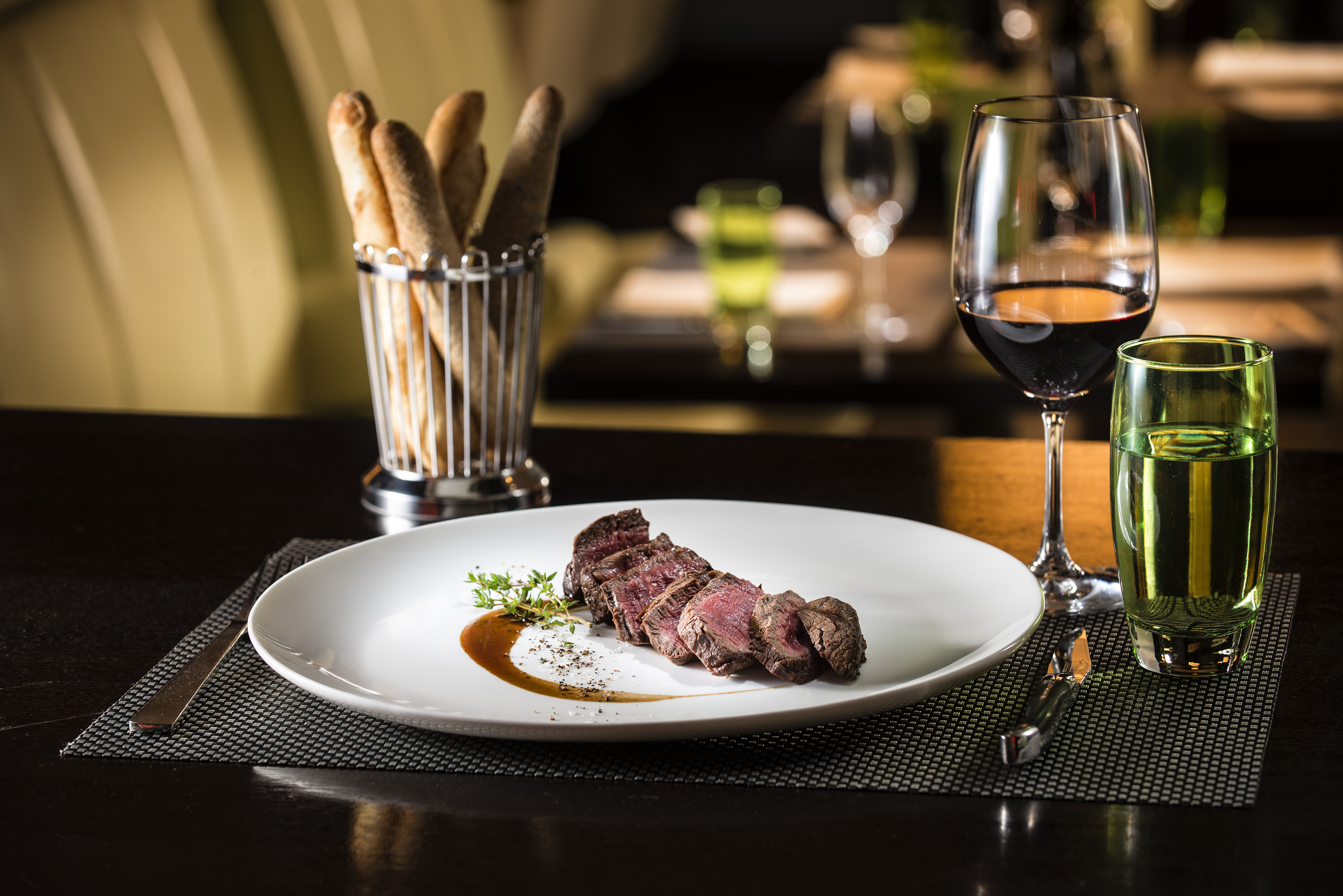 What's better than Flanksteak? Right – more Flanksteak, because as consequence of the starter this was the request of Peter for the main course. Finally, we were spoiled by the kitchen crew with a variation of 4 different small desserts. From the classics to the Apple fritters until pear sorbet, which left nothing to be desired. Tired and well-fed to this extent we have never been before, Olivier Rais, and his team have done a great job.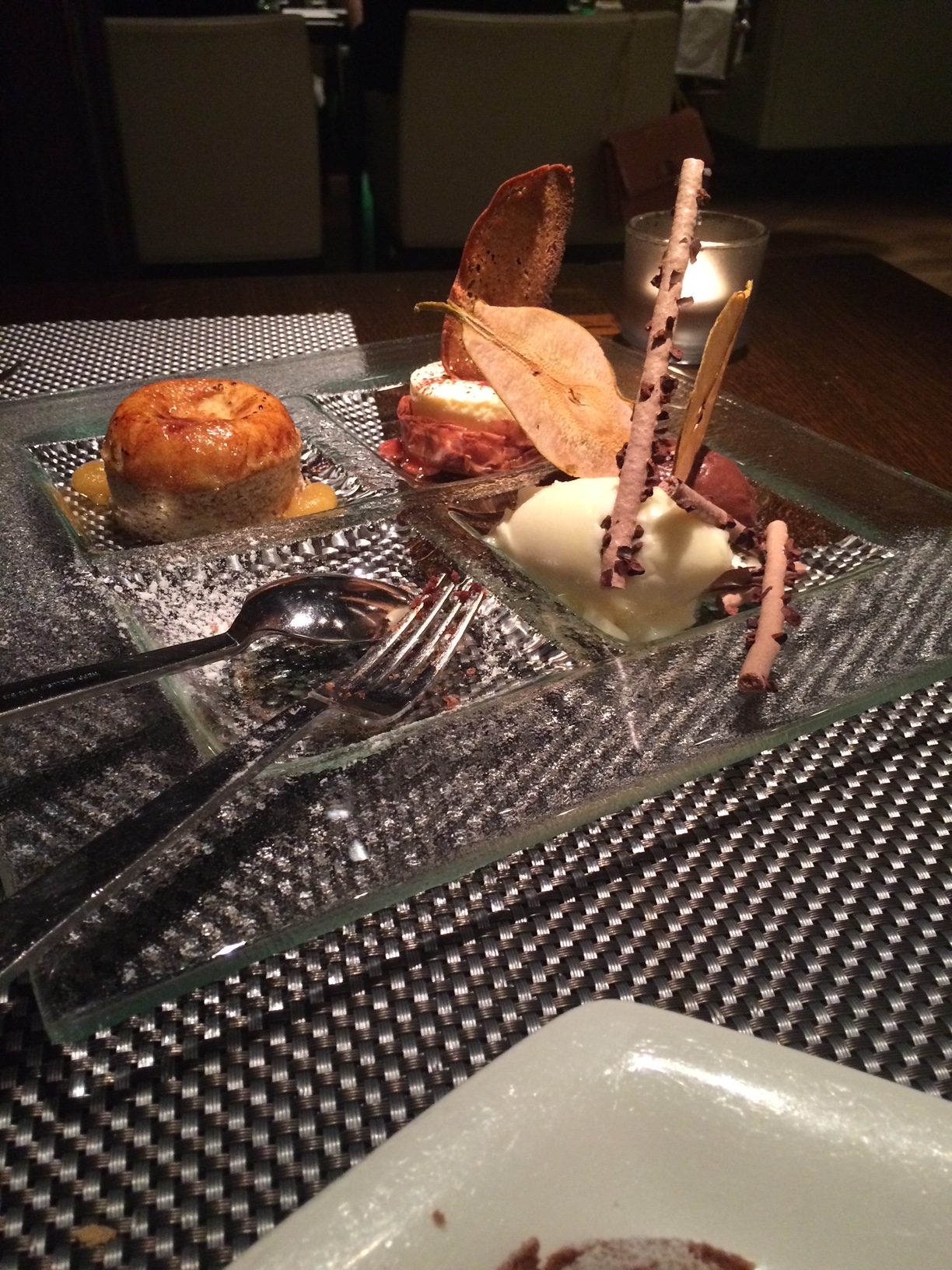 Summary Baur au Lac
Perhaps you now understand why the Baur au Lac needs no spa, even if the mini bar is included, and all the "small drinks" have poured in and no sign of heat has arrived in the stomach, how should a spa be of any help here?